Warm Apple Smoothie | GreenSmoothieGirl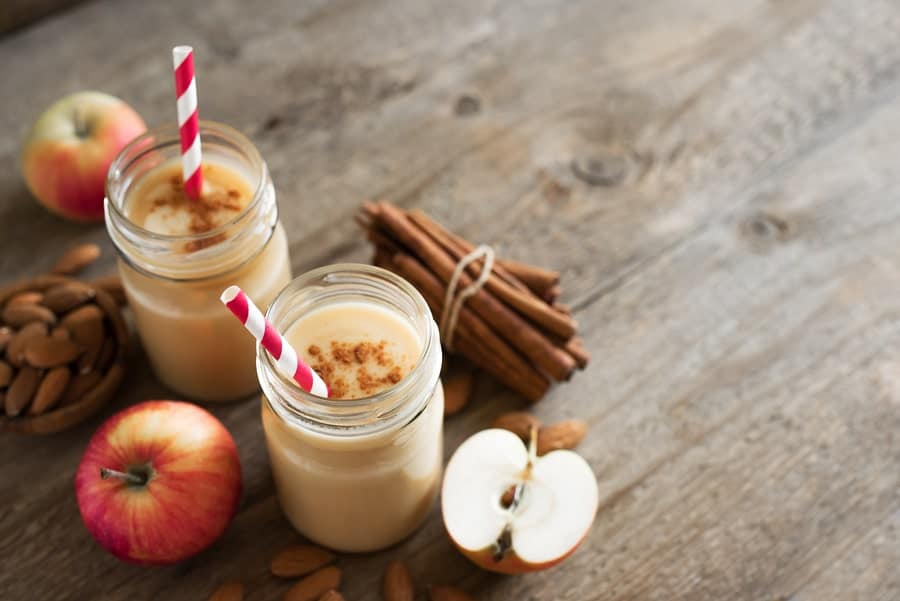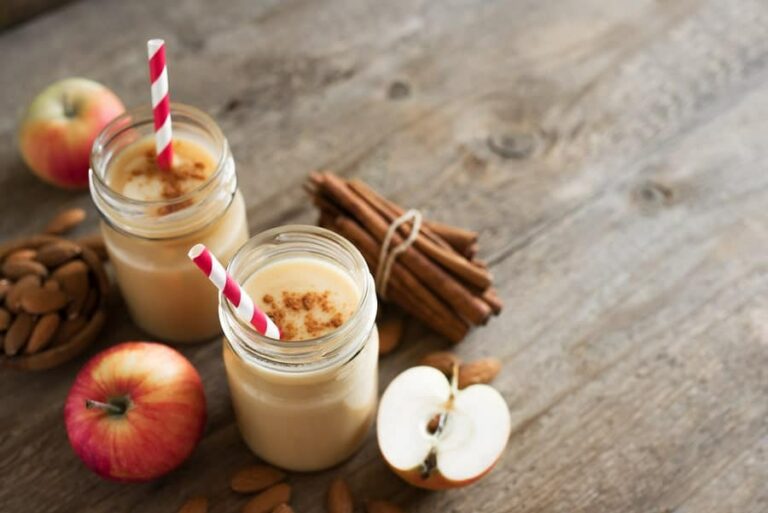 It's that time of year! (I'm talking the colder months — but this Warm Apple Smoothie can be enjoyed at any moment of your joyous year).  I particularly like that I can break out my favorite mugs for the occasion; does anyone else have a favorite mug that fits just perfectly in your palm, other hand snug in the handle in that special way? I love that secure feeling, it makes me calm all by itself. Add in the fact that I know I'm drinking a healthy beverage, and I'm warm from the inside out in every way. Your soul and your cells will be celebrating the festive season right alongside you!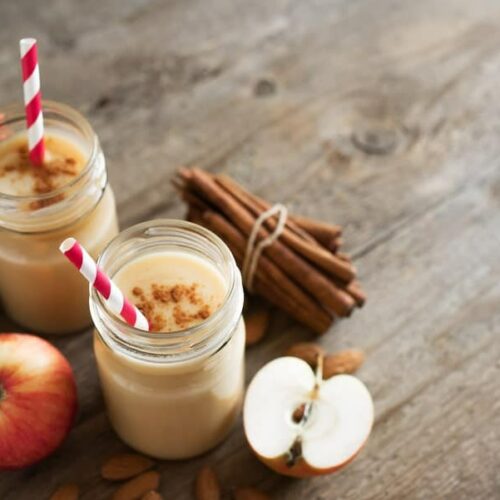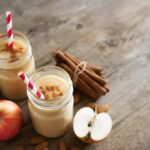 Warm Apple Smoothie
Not every smoothie has to be cold! Settle in with this sweet nutty beverage.
2

apples

cored and chopped

1

small handful

baby spinach

3-4

dates

pitted

1

tsp

cinnamon

1/4

cup

walnuts, almonds, or pecans

1

cup

warmed water
Place all ingredients in a blender and puree until smooth.



If you'd like the mixture warmer, warm up the smoothie by submerging a jar of it in a pan of hot water.


Warm smoothies can really help you out in the colder seasons. Remember how it feels to have a warm mug on cold hands? Maybe after caroling, or a fall bonfire — but maybe it's just how your hands always feel. Have you heard of Raynaud's disease?
Raynaud's disease is a condition that affects a person's blood vessels, especially in fingers and toes. It's more common in women. And my handy-dandy Warm Apple Smoothie can help.
Raynaud's can flare up particularly strong in cold weather, or when you're stressed. It restricts your blood vessels, which then impacts your circulation and causes your skin to turn white or blue. It also happens when you touch something cold! For someone with this condition, a warmer smoothie (like this one) is a better option.
And in more alternative medicine, cinnamon is used to stoke your inner fire. That's yet another yummy benefit in this Warm Apple Smoothie — I love it when things don't just taste good, they really are good.
Let your ingredients warm up to room temperature before blending them. This will increase the effectiveness of your warm water without cooking all the healthy enzymes from the greens!
[Related Recipe: Immune-Fuel Hot LemonAid]
[Related Blog Post: I Don't Want Green Smoothies When It's Cold!]
Tags: apple, cinnamon, dates, nuts, organic, raw, Raynaud's disease, smoothie, spinach, vegan, warm smoothie
Categories: Breakfasts, Healthy Snacks, Smoothies