Twice-Baked Green Potatoes | GreenSmoothieGirl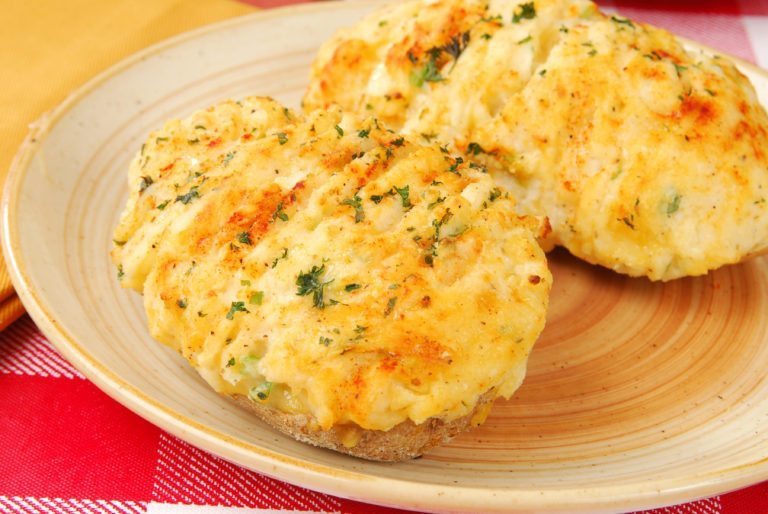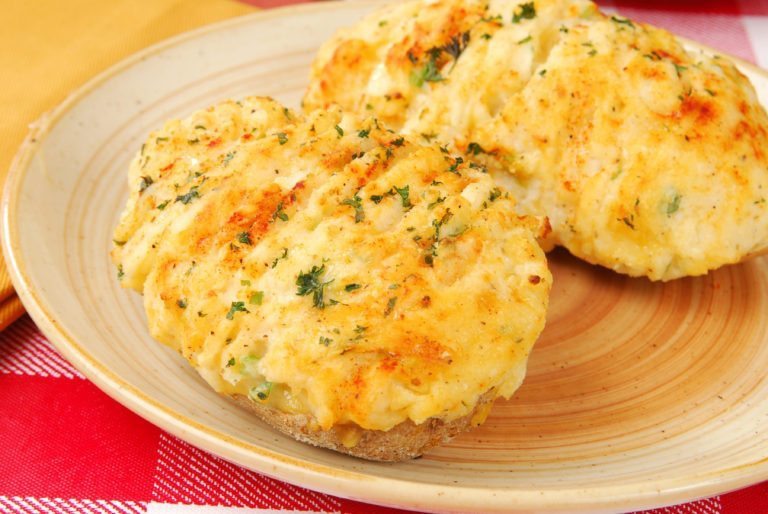 If it's a Twice-Baked Green Potatoes recipe, does that mean they're twice as delicious and baked with twice the amount of love?
I'm thinking yes.
Your health will definitely feel the love when you feed your body this nutritional meal. And if you get to share it with friends and family, that love will only multiply!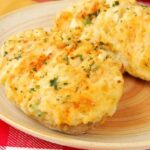 Twice-Baked Green Potatoes
Broccoli, spinach, and green onions make these twice-baked potatoes a healthy and delicious meal to enjoy
8

large

potatoes, scrubbed clean

1

large

head of broccoli, chopped

4

cups

spinach

8

diced green onions

2

tbsp

extra virgin olive oil

1 1/2

tsp

sea salt

freshly ground pepper to taste
Bake foil-wrapped potatoes at 350°F for one hour, then let cool, enough to handle the potatoes.

Steam chopped broccoli for 15 minutes, adding the spinach for the last 5 minutes of steaming. Cut each potato in half and scoop out the center, being careful to leave the skin intact with about ¼" of potato all the way around. Set the skins aside.

Use a hand mixer to blend the potato centers, steamed broccoli, onions, spinach, olive oil, salt and pepper until smooth. Add a bit of water if the mixture is too thick to blend.

Scoop the mixture back into the potato skins. Bake at 350°F for 15-20 minutes. Serve immediately
Potatoes are an unsung hero sometimes, in terms of fiber and nutrients. Some folks think that starchy foods are fattening, but the same amount of starch compared to fat has less than half the calories. And we know that not all calories are created equal, anyway (although some fats are really great for you). This doesn't mean you should make a meal of potato chips though! I've got some alternatives to that if you're really craving the crunch. You don't need to fry a thing!
The average medium-sized potato, skin on, has almost half your recommended daily intake of Vitamin C. They also have more potassium than a whole banana, and are a great source for your Vitamin B6. That's the one that plays a significant role in creating red blood cells, neurotransmitters like serotonin, and keeping up your metabolic functions. And your body can't actually make it alone, so this Twice-Baked Green Potatoes recipe will really go a long way in helping your functions thrive.
They also have magnesium, which calms your nervous system, and antioxidants for inflammation reduction and repair damage from free radicals. And that starch we were talking about? It helps your skin bounce back from scars and dark spots with its regenerating iron, calcium, and Vitamin A. Plus, it contains zinc, which is necessary for your skin to fight acne.
So share the love of good food with your cells and your loved ones. They're all rooting for you (and so am I).
[Related Recipe: Thai Sweet Potato Soup]
[Related Article: Organic vs. Conventional Potatoes]
Tags: broccoli, gluten free, onion, organic, potato, spinach, sugar free, twice-baked potato, vegan
Categories: Main Dishes