Patty's Super Strawberry-Ginger Gelato | GreenSmoothieGirl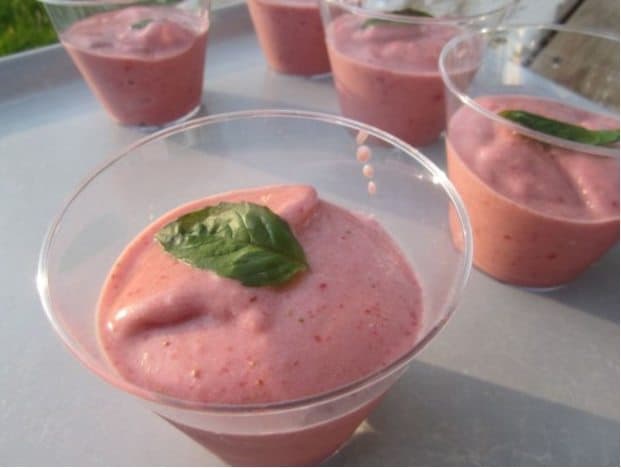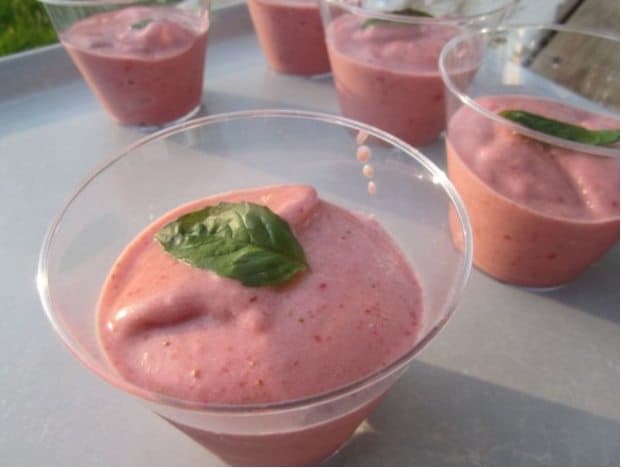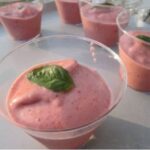 Patty's Super Strawberry-Ginger Gelato
A sweet strawberry treat for a hot summer afternoon, made refreshing with coconut nectar, ginger root, and basil leaves. Another fabulous creation from level III raw chef Patty!
3

cups

cashews

4

pints

strawberries

1

tsp

Himalayan sea salt

2

inches

fresh ginger

1-2

cups

coconut water

6-10

cups

purified water

fresh basil
Blend 3 cups of cashews, ginger, sea salt and 4.5 cups of water in a high-speed blender.

Pour cashew-ginger milk into ice-cube trays or small Ziplock baggies and freeze overnight (ice cube trays are best but cover them with plastic wrap so your milk doesn't take on the flavors of your freezer).

Clean and slice strawberries and freeze overnight in Ziploc baggies.

Take out a large mixing bowl and a high speed blender the next day when you are ready to make the gelato.

Combine and blend packages of strawberries and cashew milk with coconut water to taste. (you will probably make 4 to six batches in your blender).

Pour each batch of gelato into the large mixing bowl. Whisk the gelato so the batch is even.

Scoop into one-cup servings in clear plastic or glass cups and set on trays.

Garnish each serving with a small, washed sprig of fresh basil.

Cover tray of gelato servings with plastic wrap and set back in freezer until ready to serve and enjoy!
Tags: basil, cashew, dessert, ginger, gluten free, italian, sugar free
Categories: Desserts