Patty's Chocolate Mango Cheesecake | GreenSmoothieGirl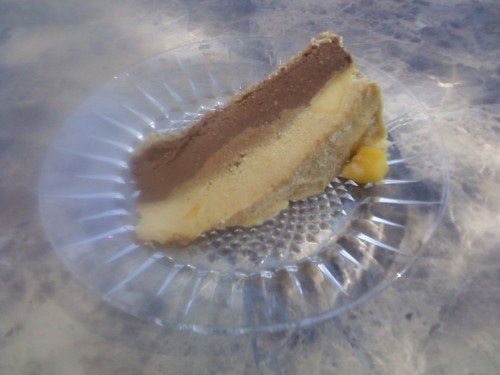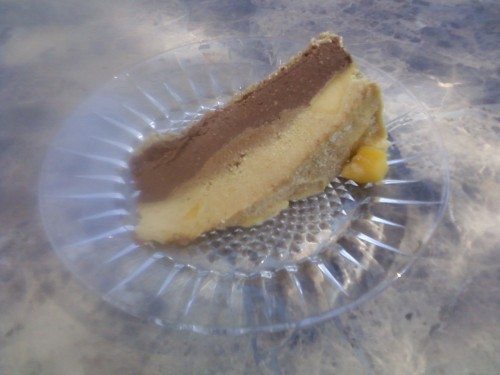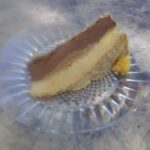 Patty's Chocolate Mango Cheesecake
This creamy and healthy cheesecake is unbelievably delicious with chocolate, mango, and caramel fillings. Raw chef Patty hits it out of the park again!
1

cup

raw cacao powder

3

cups

raw cashews

soaked for 45 minutes

2

cups

rejuvelac or water

1

cup

sprouted sunflower seeds

3 1/2

cups

date sauce

3

sweet ripe mangoes, peeled and chopped

2

cups

fresh coconut meat

1

tsp

sea salt

1

tbsp

cinnamon

1

ripe banana

2

cups

walnuts

1/2

cup

melted coconut oil

1/2

cup

date sugar

1

cup

lecithin
Date Sauce
Date Sauce is thinner than date paste and thicker than syrup. It is the consistency of apple sauce and easy to make. Just add pitted dates to your high-speed blender and blend them up with water. Add the water slowly to get it to the correct consistency.
Crust
Grind the walnuts and date sugar in a high speed blender. Pour mixture into a bowl.

Add coconut oil. Pat mixture into bottom of a 9-inch spring form pan.
Caramel Filling
Blend one cup of date sauce with one cup of sprouted sunflower seeds and 1 Tbsp. cinnamon
Chocolate and Mango Cheesecake Fillings
In a high-speed blender combine until very smooth: 3 cups soaked cashews; 2 cups coconut meat; 2 cups rejuvelac or water; 2 cups date sauce; 1/2 cup lecithin; and a pinch of sea salt.

Go slowly. Turn off the blender every two minutes to give it a rest and stir the mixture, scrape the sides of the blender. When it all is very smooth and creamy, remove 1/3 of the mixture from the blender and place it in a bowl

Add one cup of cacao powder, 1/2 cup date sauce, to the remaining two thirds in the blender or food processor. Blend until chocolate mixture is very creamy.

With a firm spatula pour the chocolate cheesecake filling mixture into the spring-form pan on top of the crust.

Spread a thin layer of caramel filling on top of the chocolate cheesecake layer.

Clean the blender container and put the creamy mixture set aside earlier back into the blender. Add 2/3 of the mangos, 1/2 cup of lecithin, and one banana. Blend until smooth.

Add remaining mangos and pulse to combine them (don't pulse too much, keep it chunky).

Spread the mango filling layer on top of the caramel layer.

Cover cheesecake with plastic wrap and set in the freezer for two or three hours.

Remove cheesecake from freezer and refrigerate for one to two hours before serving. Garnish with cacao powder and mangos and serve cold.
Tags: banana, cacao, cashew, cheesecake, cinnamon, coconut, coconut oil, dessert, gluten free, mango, walnut
Categories: Desserts