Italian Bean Soup | GreenSmoothieGirl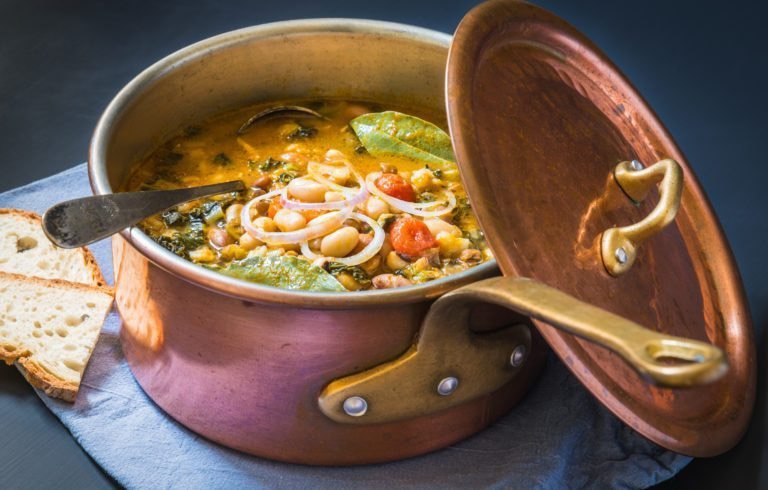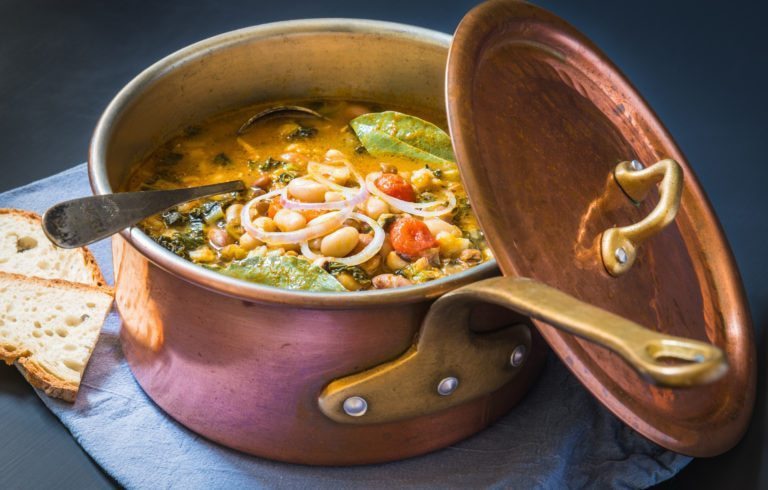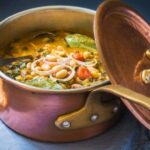 Italian Bean Soup
A harmonious blend of beans, kale, squash, and zucchini for a wonderfully filling Italian dish
2

tbsp

extra virgin olive oil

1

medium

yellow onion, diced

2

medium

carrots, diced

2

celery stalks, diced

1

medium

zucchini, diced

1

yellow summer squash, diced

4

cloves

minced garlic

1/4

tsp

red pepper flakes

1/4

tsp

dried thyme

1/4

tsp

dried rosemary

1

quart

vegetable stock

2

14oz can

cannellini beans, drained and rinsed

1

14oz can

diced tomatoes, with juices

3

cups

chopped kale, ribs removed

2

tsp

sea salt

1

tsp

freshly ground black pepper

1

tbsp

raw honey

1

tbsp

white wine vinegar
Heat 2 Tbsp. of olive oil in a 6 quart or larger pot over medium-high heat.

Add the onions, carrots, celery, zucchini, and squash. Sauté for 4 minutes.

Add the garlic, red pepper flakes, thyme and rosemary. Cook for an additional 30 seconds.

Stir in the stock, beans, and tomatoes. Bring the contents to a boil, then turn the heat down to low and add the chopped kale. Cover the pot and simmer for 15 minutes.

Remove ⅓ of the soup to a blender and blend until smooth (be very careful, as the soup is very hot). Once blended add back to the pot.

Add the salt, pepper, honey, and vinegar. Taste and adjust seasonings as needed. Enjoy hot.
Tags: garlic, gluten free, italian, kale, legumes, onion, squash, sugar free, tomato, vegan, zucchini
Categories: Soups