Ep. 273: Leslie Manookian Lays Out the Globalist Master Plan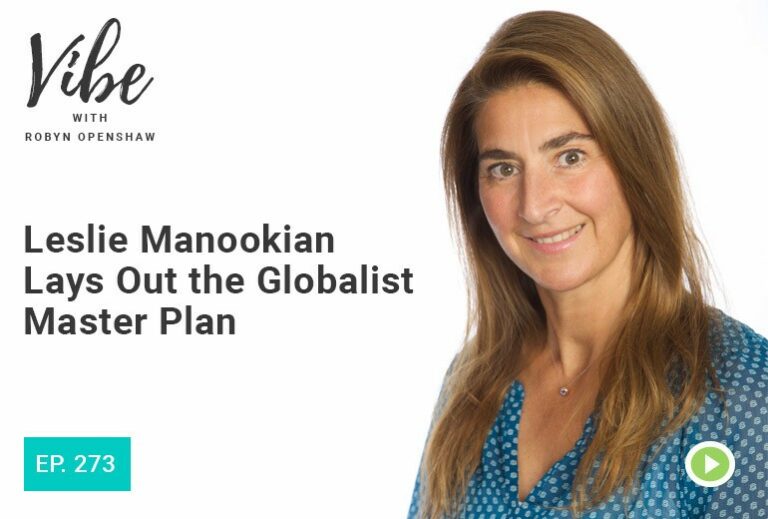 Podcast: Play in new window
MBA and former Wall Street investment banker Leslie Manookian not only was one of the standout stars of the recent Grand Jury outlining the crimes against humanity, and what is happening in the EU and US economies, but she's also raised money to fight legal battles against mandates and other tyrannies with some of the most powerful freedom attorneys in America.

LINKS AND RESOURCES:
Watch Video Version Here:
Health Freedom Defense Fund- Donate Here
**Get this episode's resources: https://greensmoothiegirl.com/your-high-vibration-life/episodes/leslie-manookian-globalism-plan-podcast/
Bio-
Leslie Manookian is president and founder of Health Freedom Defense Fund, a nonprofit which seeks to rectify health injustice through education, advocacy, and legal challenges to unjust mandates, laws, and policies that undermine our health freedoms and human rights. She speaks, writes, and advocates on topics of health, freedom, nutrition, personal development, politics and more. She is a former successful Wall Street business executive, an award-winning documentary filmmaker, and qualified homeopath. She conceived, wrote and produced The Greater Good, an award-winning documentary exploring vaccines. She serves on the boards of the Weston A. Price Foundation and Health Freedom Idaho. She has been featured in dozens of TV, radio, print, and Internet interviews as well as appearing at numerous conferences. She holds an MBA from the University of Chicago, a BA from Middlebury College, and M.L.C.Hom from Lakeland College of Homeopathy.