Ep. 242: Is this a virus? Or something else?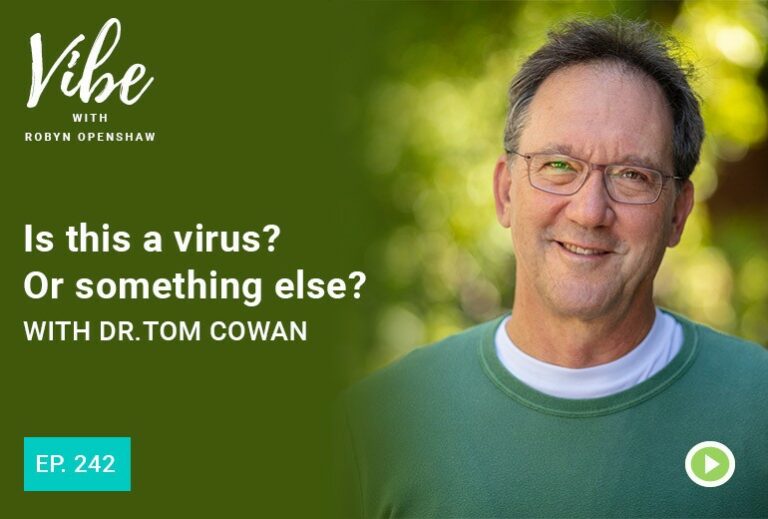 Podcast: Play in new window
Dr. Thomas Cowan MD just wrote The Myth of Contagion, about the complete lack of evidence that there's a SARS COV-2 virus or that the PCR test is valid or even that viruses make you sick.
LINKS AND RESOURCES:
Instagram
BrandNewTube
Bitchute
Gab
MeWe
Rumble
SubscribeStar
YouTube
Facebook
Dr. Thomas Cowan Website
Dr. Cowan's Garden Nutritious Vegetable Powders
DEAL LINK- customers can enter DRCOWANSGARDEN at checkout. You will receive 15% off their entire order.
Dr. Andy Kaufman and Dr. Tom Cowan's upcoming True Healing Conference. The conference has an amazing speaker lineup and we think the topics would really resonate with your followers. Join us for two days of presentations, workshops, and organic dining, celebrating freedom and life. If you cannot join us in person, you can join us virtually!
No mask mandates, no social distancing-Guaranteed.
When: October 9-10, 2021
Where: Southbank Hotel- Jacksonville, Florida
www.truehealingconference.com
*Virtual tickets are also available
The mission of the True Healing Conference is to bring a new understanding of healing that is rooted in the natural biology of our bodies. We want to inspire you to learn the power of natural healing through consciousness and knowledge.
A new generation of healers has replaced the traditional western model of toxic treatments and pharmaceuticals. The vanguard educators of a new paradigm of Healing Arts & Sciences will present their valuable work in a language that is accessible but uncompromised, bringing you the real science and not watering it down.
Joins us to learn about the healing power of water, the human biofield, cymatics, orgone energy, holographic blood, bio-photons, and the inherent healing forces of life.
This vital information will give you the knowledge to restore and maintain your health using only nature and your own actions.
The future of health is ours to manifest through nature's gift of True Healing.
Don't miss out on this incredible once-in-a-lifetime event.
We have a phenomenal speaker lineup that includes:
Live and In Person:
Kelly Brogan, M.D.
Josh & Adam Bigelsen
James DeMeo, Ph.D.
Eileen McKusick
Stefan Lanka, Ph.D.
Veda Austin
Sally Fallon
Andrew Kaufman, M.D.
Tom Cowan, M.D.
Special Livestream presentations from Europe:
David Icke (United Kingdom)
Dolf Zantinge (Netherlands)
John Stuart Reid (United Kingdom)
Special pre-recorded presentations from abroad:
Manel Ballester, M.D. (Spain)
Tickets:
General Admission $500, early bird $375
Virtual Admission $275, early bird $225
VIP Admission, $2,300, early bird $2,000
Exclusive VIP Package including full admission, express registration, VIP seating, Speaker Gala VIP Dinner, and Luncheon. You'll also get access to digital downloads and thumb drives of the conference.
(Limited VIP tickets available.)
Free access to two speaker livestream presentations during the conference is available
View the full conference schedule and workshops here: Home