Ep. 264: Dr Scott Jensen On Doctors On Trial For Questioning Policies and Agenda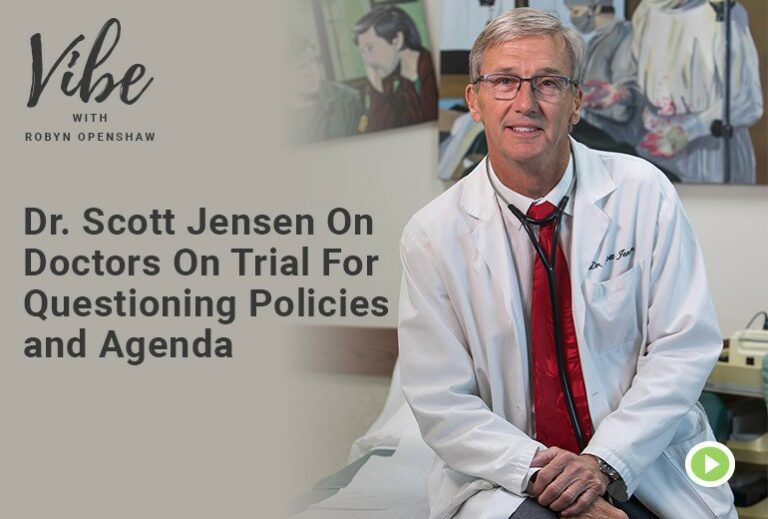 Podcast: Play in new window
Dr. Scott Jensen tells us about being investigated for pushing back on death certificate fraud, and what needs to happen in Minnesota as he runs for Governor!
LINKS AND RESOURCES:
Watch Video Version Here:
To donate to the campaign or learn more about Dr. Jensen
About Dr Scott Jensen:
Dr. Scott Jensen is a Minnesota family doctor who won the Minnesota Family Physician of the Year in 2016. He has since become one of the most investigated doctors in the country, for challenging the media and political narratives surrounding the handling of the COVID-19 pandemic – from inflated death counts, to the ineffectiveness of lockdowns, to the invasion of our freedoms when it comes to vaccine mandates, Scott Jensen has led the charge both in Minnesota and nationally.
He decided to throw his hat in the ring for the Minnesota governor's race in 2022. Since that decision, Scott has generated eye-popping attention – raising well over a million dollars in 6 months (an off year record for Republican challengers), garnering more average Facebook engagement than national figures like Ron Desantis and Kristi Noem, and generating remarkable grassroots excitement. He is the top challenger against Democrat Governor Tim Walz.
Dr. Scott Jensen has practiced family medicine in Carver County, Minnesota for 35 years, and this is where he and his wife, Mary, a small animal veterinarian, raised their three children – Cristy, an anesthesiologist, Matt, an estate attorney, and Jackie, a family doctor.
Dr. Jensen served in the Minnesota Senate (2017-2021) and was vice-chair of the Health and Human Services Committee. He has served many organizations as a board member or chair including Waconia School Board, numerous Rotary and Lions clubs, several Chambers of Commerce, and bank boards.
**Get this episode's resources: https://greensmoothiegirl.com/your-high-vibration-life/episodes/dr-scott-jensen-doctors-questioning-virus-agenda/