Ep. 205: How Breathwork Clears Anxiety and Stress, with Josh Trent of Wellness Force Radio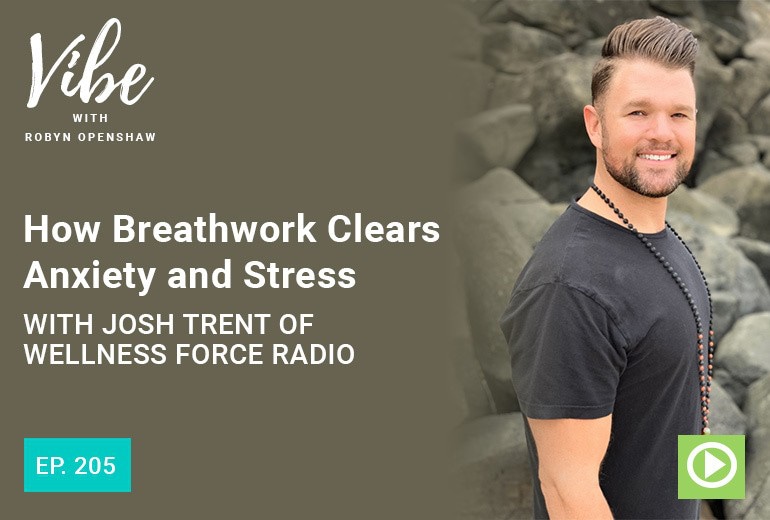 Podcast: Play in new window
Josh Trent has studied all over the world, how to use "breathwork" to control our emotions, in times of turmoil and stress. He has a background of trauma and abuse, so he "earned his stripes" to come out on top, after spiraling into addictions.
LINKS AND RESOURCES:
To learn more about Josh Trent.
To learn more about Breathwork.
Use code "ROBYN" at checkout for 15% off the BREATHE | Breath & Wellness