What
people

are saying
I have been converted to green smoothies!
I have become so converted to green smoothies that I became concerned as to how to continue them in case of disaster or hard economic times when I might be unable to purchase fresh produce. So I started dehydrating the spinach, kale and parsley I grew in my garden this year. I then powdered the dried leaves and now use it during the winter to make my green smoothies.
For the juice base, I use frozen raw apple cider that my husband grinds fresh each fall with his leftover apples (he is a fruit farmer). It is now January and I use the following recipe for my super green smoothies:
I rehydrate in 1 cup hot water the following: 2 tsp. powdered kale + 1/2 tsp. powdered parsley or 2 1/2 tsp. powered spinach. Blend well and let sit for about 10 minutes until cooled. Then add 3 cups apple juice (raw, unpasteurized), 2 frozen bananas, 1 1/2 Tbsp. freshly ground flax seed, and water and ice to the 7-cup mark and thoroughly blend. This is a great option when I cannot get to the grocery store.
— Cindy P., Alpine, UT
It Reminded Me What It Feels Like to Feel Good All the Time!
I needed this detox to reset my eating habits. This detox was the perfect thing for me to get me back on track and to try new foods and recipes. It reminded me what it feels like to feel good all the time. I ended the detox 5.6 lbs lighter.
My favorite recipe was the lentil soup. I will be adding the soup, the quinoa salad, the millet, the guacamole and chips, and the Hot Pink Breakfast Smoothie to my post-detox diet. Thanks so much for putting this together and making it easy to follow. The shopping lists, the forum, and the "Suggestions for Success" made it so much easier. I also wouldn't have been able to do it without my "buddies." I did it with my mom, my sister, and 2 friends.
The best thing about the detox, besides the weight falling off, was that I did not feel guilty about what I was eating. I knew that I was giving my body exactly what it needed. Thank you, Robyn and the GSG team!
*results may vary
— Venessa M., West Haven, Utah
The GSG detox was easy for me
The GSG detox was easy for me. I liked the food. I had lots of energy and sometimes went for a run twice a day. Having a buddy (my mom) guaranteed my success. I left for college ready to rock it and went to the store and bought groceries for my third detox in a row, when I got here. The recipes are easy to make, I have them all memorized now.
— Libby Pay, Utah
Prediabetic No More
I am at my ideal weight (have never been anywhere near overweight), and I run or lift weights six days a week, and eat a healthy diet. Imagine my shock when I went to a clinic and was told I was prediabetic, that it was just a matter of time before I had full-blown diabetes. I burst out laughing when the nurse practitioner told me her recommendation was to cut out sugar, since I eat so little of it already. Robyn taught me about green smoothies, and I began making them daily for my family, as well as teaching others about them. I just went back to the clinic after several months of my new green smoothie habit, and they said all signs of the prediabetic condition were gone. The only thing I changed was adding green smoothies to my diet!
*results may vary
— Laura B., Utah
I am a totally different person!
Green Smoothies have impacted my life in so many ways. I had gained 65 pounds from my first pregnancy on my "organic" processed-food diet. My self-esteem and confidence was crumbling around me. My energy levels ran on low even though I am only in my twenties. I remember when I was introduced to the concept of green smoothies at a health food store. A lady was handing out free samples. I used to work at a smoothie bar and the thought of adding greens to smoothies had never occurred to me.
It was two years ago when I discovered this amazing drink, and I have had one every day since. People started to comment on how radiant" my skin looked and asked how I was losing weight only 2-3 months after starting green smoothies. Soon, I had to make a printout of recipes and tips to give out to friends and family to make explaining the "Green Smoothie" easier and not as redundant. Not long after that, I started teaching health classes. There are probably more families at my church making smoothies than those that are not. We have all seen a difference in our health. I do not crave salty and sweet things like I used to. I feel like the chains of my cravings were released with the key of smoothies.
I have lost over 40 pounds and gained soaring levels of energy. I have a better outlook on life. I prefer to go for a walk instead of watching TV with a bag of chips by my side. My passion has grown so much for this simple concept that I am working on a website called www.smoothie-handbook.com. I want others to feel the freedom that I am experiencing.
In February of '09, I had my second son. Thank goodness I can say that I didn't gain 65 pounds this time around–only 16! I lost all of that on delivery day. Even though I didn't gain a lot of weight, my 9-pound newborn was not lacking in that area. By 6 weeks post-partum, I was 6 pounds under my pre-pregnancy weight! I was not starving myself either. The green smoothies give me so many different nutrients that my body doesn't crave the junk.
I am so glad that there are people like Robyn out there promoting such a wonderful concept. Because of people like her, I am a totally different person. Thank you!
*results may vary
— DaNae Johnson
Menstrual Cycles Returned to Normal
I'm 44 years old. I've always had very regular menstrual cycles. For about one year prior to drinking green smoothies, my menstrual cycles had become very irregular. After about two months of green smoothies, I returned to a very regular cycle of 20 – 30 days and my periods are just like they were in my 20's and 30's. I've been drinking my quart of green smoothie per day for six months now and my cycles are consistently regular.
*results may vary
— Kathy M.
Eliminated Live Parasites and Lost 6 lbs!
I was really happy to have the Full Support program. I checked in every day with the Full Support program even though I didn't have a buddy, and it really helped me. First, I did not feel isolated. Second, I enjoyed all that I learned along the way. My friends are now really interested in the next detox. I am gearing up for January 5th!
There were three times during the detox that I wanted to quit. I just pushed through and I am so glad I did! I learned that I can push through! The next day was always so much better.
The first thing I noticed was that my skin felt so much smoother. Other things that I noticed were my teeth and tongue were cleaner. I had less mucus in my nose, throat and eyes. My whole body felt lighter and cleaner. When I finally embraced doing coffee enemas, my first one cleansed out a lot of LIVE PARASITES. Awesome! I lost 6 pounds, which was just about right for me.
*results may vary
— Kathleen W., Cedar City, UT
Changed my diet and the way I think about food
You may struggle a couple of times, but just know you WILL feel amazing after you follow the detox to the end. I'm now hitting all new fitness goals and lost 25 permanent, non-water pounds and counting. Totally changed my diet and the way I think about food.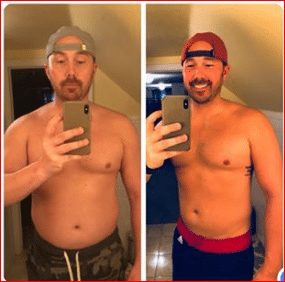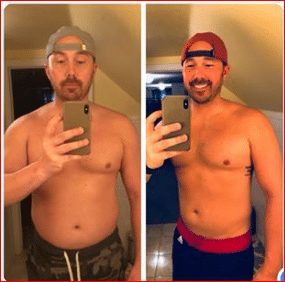 — Josh Willet, Kansas
The Best Detox I Have Done! Sleeping Better, Thinking Better, and Feeling Better!
The GreenSmoothieGirl Detox was just what I was looking for. I lost 5 lbs, which I consider awesome! I have a chronic thyroid illness that causes many different reactions in my body. This detox was perfect! It was gentle and I feel amazing.
First, I finally gave up diet soda. That is a battle of its own. As a result, I started sleeping better. My constantly foggy brain finally cleared up and I feel able to function to full capacity. It has been years since I have been able to think so clearly! I have had chronic swelling for the past year, and after two weeks on the detox, I could finally see my feet again. I went through an emotional detox, which my husband did not appreciate, but after two days, I felt free and amazing.
I have a large amount of weight to lose, so 5 lbs. does not seem significant; however, my clothes fit well and I received many compliments on how I look. Lastly, my skin feels so soft and smooth. After two days, my skin was soft and had a "glow" to it.
I loved the detox because it was food that I typically eat. I was very fortunate because much of the food I needed was ready to pick from our garden. The support of the program was so good because it provided information and reminders. I never felt deprived or never felt as though I was missing something. It was the best detox I have done!
*results may vary
— Lexi H., San Tan Valley, Arizona
Lost 10 lbs and Found the Simplest Foods Are Delicious—I Feel Like a Totally Different Person!
I am 32-year-old mother of three and have always been very active in sports and enjoy working out: college basketball, Zumba, and more. I was still within my BMI index for my height, but at the high end.
I have a bachelor's degree in health and fitness and like learning about different aspects of health-related topics. I knew that in order to get better results in losing weight (I wanted to lose about 10 lbs.), I needed to eat better. Just working out alone was obviously not the solution.
I purchased 12 Steps to Whole Foods from GSG about 2.5 years ago (after I had my 3rd baby) and it helped me to lose my baby weight. Then I got out of the habit and couldn't seem to cut out sugar and chips!
So when I saw Robyn's video on the detox, I got really excited. Everything she said made so much sense. I wanted to try for it—I wasn't sure if it would work. I thought I have to at least try, and do what she tells me to do, so I know for myself if this is the reason I'm not able to get rid of this extra fat around my midsection.
Well the first 4 days were very hard. But after that, I knew I wanted to keep doing it because I felt such a feeling of accomplishment (seriously, it had been years since I could say no to sugar for more than one day!). And each day did get better. And, crazy thing: I started seeing results in days of just eating right, rather than weeks of working out!! I LOST ALL 10 LBS!
Plus I appreciated the simplest foods I never thought could be so delicious. The first few days were the hardest. I told my husband, "If I didn't have a buddy, and if I hadn't paid my money for this, I would quit!"
Getting over the sugar addiction was what made me a crazy woman for a couple days. But after that, addiction was out of my body! I felt like a totally different person! It was a wonderful feeling and I wanted to continue to have it.
The Quick Start Guide and the Manual are amazing! It lays everything out for me—what I need to do, while educating me so much at the same time. Some days when I'd lose sight of my goal and want to cheat, I'd read the email or listen to the video for that day again. Or, I'd get on the forum and see what others had to say about the recipes.
It was SO helpful to have several different resources to turn to and help keep me on track. I loved it so much I am upgrading to lifetime membership!!! Thank you!!
*results may vary
— Nikisha A., Orem, Utah
I feel great!
I drink a quart of an all-vegetable green smoothie every day. I have more energy, sleep better, wake up ready for the day, and generally feel much better. I believe it's because of the green smoothie and a whole foods diet, mostly raw. I have cut out all processed foods, sugar, and caffeine, and I feel great! Thanks for your website; it's very informative and inspiring!
— Carol J.
I've Lost 18 Pounds and Made a Friend for Life!
Given everything that comes with the FULL SUPPORT program, there was no other choice for me. I knew the GSG detox would be hard-core and would introduce me to foods, practices, and theories I had never even heard of. I wanted the opportunity to ask questions, share experiences, and learn from others. Checking my email every morning was always the first thing I did. That daily email from Robyn, the videos, the conference calls, the audio clips, ALL of it was so incredibly reassuring and educational and powerful.
And my buddy! I didn't bring anyone with me, so GSG connecting me with someone local to go through the program with was absolutely a game-changer for me. My buddy and I are now linked forever! In fact, we are "staying the course" with many of the foods and principles we learned on the GSG detox, and sticking together for the long haul. We still text each other multiple times daily. This has been a life-changing experience for me, I lost 18 pounds, and I am so grateful I went all-in!
*results may vary
— Randy, Stone Mountain, GA