What
people

are saying
about 26-Day Detox
The GSG detox was easy for me
The GSG detox was easy for me. I liked the food. I had lots of energy and sometimes went for a run twice a day. Having a buddy (my mom) guaranteed my success. I left for college ready to rock it and went to the store and bought groceries for my third detox in a row, when I got here. The recipes are easy to make, I have them all memorized now.
— Libby Pay, Utah
Changed my diet and the way I think about food
You may struggle a couple of times, but just know you WILL feel amazing after you follow the detox to the end. I'm now hitting all new fitness goals and lost 25 permanent, non-water pounds and counting. Totally changed my diet and the way I think about food.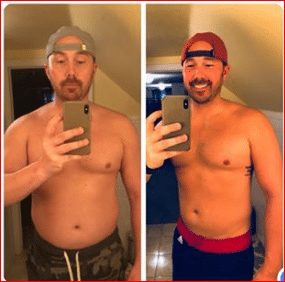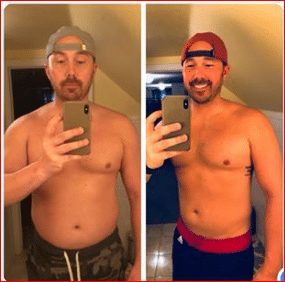 — Josh Willet, Kansas
It Reminded Me What It Feels Like to Feel Good All the Time!
I needed this detox to reset my eating habits. This detox was the perfect thing for me to get me back on track and to try new foods and recipes. It reminded me what it feels like to feel good all the time. I ended the detox 5.6 lbs lighter.
My favorite recipe was the lentil soup. I will be adding the soup, the quinoa salad, the millet, the guacamole and chips, and the Hot Pink Breakfast Smoothie to my post-detox diet. Thanks so much for putting this together and making it easy to follow. The shopping lists, the forum, and the "Suggestions for Success" made it so much easier. I also wouldn't have been able to do it without my "buddies." I did it with my mom, my sister, and 2 friends.
The best thing about the detox, besides the weight falling off, was that I did not feel guilty about what I was eating. I knew that I was giving my body exactly what it needed. Thank you, Robyn and the GSG team!
*results may vary
— Venessa M., West Haven, Utah
Doing the GSG Detox Next Time Around! Feel Great, Look Great, and Lost 7 lbs!
I am thrilled with my experience during the GSG detox. In the beginning I was worried I couldn't give up coffee, sugar, my Lean Cuisine for lunch, bread, etc., etc. I told myself, just get through the first week and then decide if you want to continue. After the first week I felt like it was totally doable and I didn't want to quit. I definitely felt like the full support was key to my success. I would have questions or be confused here and there, and having that forum made all the difference. I was able to post questions and get responses from both the GSG staff and also others who were going through the detox with me.
I have told all my friends about the detox—I am planning to do it again next time around! I feel great, I look great, I lost 7 pounds, and am so proud of myself and my buddy for seeing it through. I am also looking forward to transitioning from a Standard American Diet to a more plant-based whole foods (even maybe vegetarian) diet. Thank you, Robyn!
*results may vary
— Jeannine L., Sandy, Utah
Kicked My Sugar Cravings! Down 14 lbs!
Total weight loss of 14 lbs. Highlights of the detox:
-Feeling lighter!
-Fitting into my fave dress (hadn't been able to in 3 yrs) and my fave jeans (not since 2006!)
-Last, but not least, kicking my sugar cravings—that's huge!
Going forward I'm committed to the following. After 20+ days, these seem attainable now:
-Staying away from refined sugar—goodbye cookies, cakes, candies. I joked to my fiancée that the next time I'll have sweets is when we cut our wedding cake in May.
-Maintaining a low-sodium diet. Seriously, salty stuff doesn't even taste good anymore. Now I prefer the more "complex" and zesty taste of lemon!
-Eating more veggies. I was a total carnivore, but somehow meat no longer holds its previous appeal.
*results may vary
— Tracy S., Salt Lake City, Utah
Lowered Glucose, Overall Cholesterol, and Lost 20 lbs!
My wife and I participated in the full-support Level II version of the detox; we are healthier, lighter, and happier as a couple for the experience. Not only did I lose 20 pounds, but I did blood work before and after, and the program lowered my glucose 20 mg/dL and my overall cholesterol 140 mg/dL. I won't kid you: there were times when I didn't feel very good. I needed more sleep and I had to pull back on my work and exercise. I did not, during the detox, have a resurgence of energy. But I am feeling very good now that it is over and the results speak for themselves.
*results may vary
— Robert M., Tucson, AZ
Energized and 16 lbs Lost!
I started this diet as a team effort with my sister-in-law. I was excited about trying something new. I really didn't feel that losing weight was my priority, but in doing so I really look better and feel better and lost 16 pounds! I have been a runner for years. I have run marathons and half marathons. Plantar fasciitis and a knee-overuse injury have stopped me from running more than once a week for the past year. I have noticed that my knees and feet really don't bother like they used to. I am energized that my body can heal from this. I was looking for something that I could do.
*results may vary
— Amy M., Vidor, Texas
The GSG Detox Was the Best Choice I Could Have Made!
Doing the GSG Detox was an experience that has changed the way I feel about and look at food. Before this program I ate kind of healthy but only about 50-60 percent of the time. I had a sweet tooth and would buy myself treats and used food as a crutch to make me feel better.
I had Robyn's 12 Steps to Whole Foods course for over a year and would look at the pictures and think, "I want to make that" or "I need to start doing that," but never did.
When the Detox was offered, I knew I was ready. I had been feeling so miserable as my bad food choices were giving me joint pain, back aches, and feeling bloated, fat, tired, and depressed. I knew I needed the full-support program. It was the best choice I could have made!
The forum made a great support system, and so did the daily emails and calls from doctors who taught me so much. I loved the foods and never felt deprived or hungry. After two days, my energy started to come back and I began feeling like I used to feel five years ago.
The very first day the detox started, on August 1, my husband was admitted to the hospital with some critical kidney issues. Even going through the stress of his surgery, and then dialysis, I was determined to stay on track with the detox. I honestly feel it gave me the extra energy and clear thinking to get through this difficult time in my life.
I now look at food not as a reward but as a gift of energy and health I give my body. At each meal, I have the choice to eat food that will make me feel good or bring me down and make me feel tired and depressed.
My skin and eyes are clear and my clothes are getting baggy. Eating the way Robyn has taught me in this program has motivated me to finally read that 12 Step manual—it's full of wonderful information and recipes! As I get close to my 71st birthday, I am so thankful for my good health and have decided that this is my new life. This is the way I will now care for and treat myself.
Thank you, Robyn, for sharing your knowledge of health and helping me change!
*results may vary
— Barbara J., Jacksonville, Florida
Definitely Doing the Detox Again! 12 lbs Lost
I really enjoyed the detox program and I will definitely do it again in January! My main reason for doing it was to jump start some weight loss.
I had been eating terribly and needed accountability to make myself make some healthy changes. The money I spent made me not quit! I have the Green Smoothies book and already knew about Robyn's philosophy of eating plant-based and raw food, so I had an idea of what I was in for.
My family thought I was nuts and so did my friends. Because I stopped my lifelong Diet Coke habit, days 2-5 were miserable for me: headache, achy, tired, and nauseated, as caffeine and chemicals left my body. After that, I felt much better. I did feel hungry during the 26 days, but that is a good thing—I rarely let myself get hungry before the program!
I lost 12 pounds overall and I lost inches in good places—lower belly mostly. My face looks better!
I appreciated the forum and all of the questions and answers on there. It was nice that there were so many of us going through the detox at the same time and hearing everyone's ups and downs. I appreciated the videos every day and there are a few I'd like to go back and watch or listen to again. I'm skin brushing every day and oil pulling. I never ever thought I'd do a coffee enema, but you convinced me and I did—I even like those and might do level 2 next time!
Thanks again for everything, and I'll be back in January. My next purchase will hopefully be your 12 Step course. I'm saving for that now!
*results may vary
— Kristen E., Cumming, Georgia
Better Sleep, Clearer Skin, Fewer Sweets Cravings—Plus Lost 9 lbs!
I learned so many new ways to take care of myself and my family through this full-support detox! I'm so grateful I got guidance on essential oils, skin brushing, and coffee enemas. I now feel confident implementing these new tools for health into my everyday life. The best parts of this detox was sleeping better at night, clearer skin, and losing my cravings for sweets! I lost 9.5 pounds (and always had options of healthy things to eat when hungry!) while on the detox. This was well worth my time and effort, as it is such a well researched program, and access to the forum and my buddy gave me the support and encouragement needed to get through each phase of the detox journey. I would definitely recommend this to others and do it again on a yearly basis!
*results may vary
— Kara T., Oak Harbor, Washington
Shed 13 Pounds, Love the Great Support System at GSG, and Feel Great!
The GSG Detox has totally changed the way I look at food. It has helped me realize what a fine-running machine my body is and the importance of proper nutrition to keep it fine-tuned. I love the "in control" feeling I have. My cravings have diminished and I am very satisfied with the healthy meals included in the detox. I shed 13 lbs., my step is a little lighter, and my body feels wonderful. I loved the full support of the GSG team. I was blessed with three buddies whom I have never met. We have been able to discuss all kinds of body functions and given full support to one another. I now have three great new friends to share healthy recipes and clean eating ideas with. Thank you for the opportunity to participate.
*results may vary
— Robyn M., Honeyville, Utah
Energized without Coffee, Feeling Great, and Lost 12 lbs!
I feel great. I have lost not only 12.5 pounds—but fat, too. My love handles/muffin top are gone. I feel like this program has benefited all aspects of my life. I was tired the first two weeks of the detox due to purging caffeine from my everyday coffee habit. Now I am energized WITHOUT the coffee! I don't even enjoy drinking it like I did before.
Foods taste really salty now, and I crave fruits and vegetables more than breads, pastas, etc., like I did before. I feel like the 26 days put me in a great habit of spending more time on food preparation and making more conscientious decisions. I do not want to go back to eating how I was previously and undo all the good that I have done.
Another great result of the detox is that I can actually breathe again. I used to have to take an allergy pill every day, sometimes two a day, to get through the day. I would be congested despite the allergy pills. I have not had one allergy pill over 30 days since I decided to stop taking them and see what happened with the detox. I have not had allergy symptoms of being stuffy and congested, even though it is hay-cutting season here in Idaho, which is historically one of the worst times for me with allergies.
This program was well worth it, and I upgraded to Lifetime Membership because I feel it will benefit me in the years to come!
*results may vary
— Chantel H., Idaho Falls, Idaho