Quinoa Carrot and Beet Salad | GreenSmoothieGirl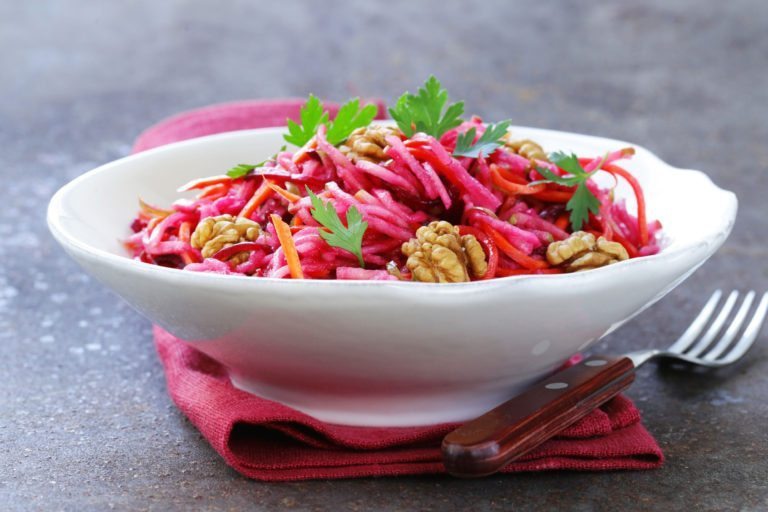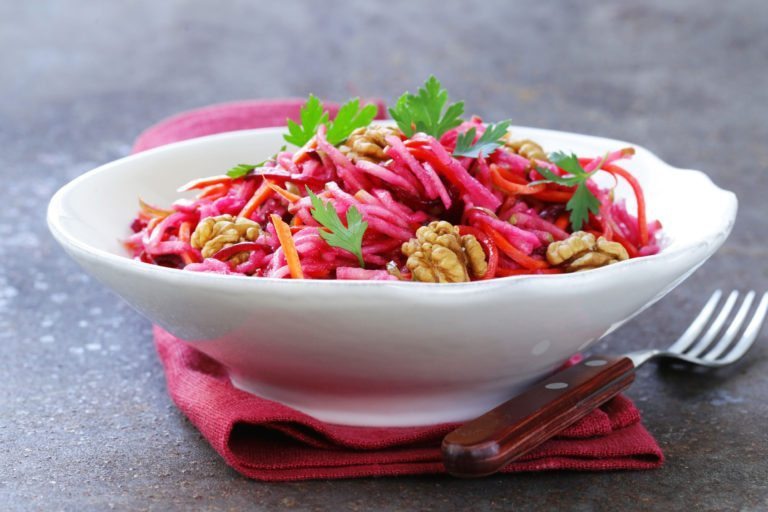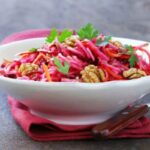 Quinoa Carrot and Beet Salad
A wonderful mix of carrots and beets paired with quinoa for a healthful dinner or side salad
1

cup

uncooked quinoa

2

cup

water

1 1/2

cups

grated peeled beets

1 1/2

cup

grated carrot

1 1/2

cup

diced apple

1

bunch

thinly sliced green onions

1

cup

raisins

1

cup

sliced almonds, toasted

1

cup

pumpkin seeds, toasted

to taste

sea salt and freshly ground black pepper
Vinaigrette
1/3

cup

extra virgin olive oil

3

tbsp

raw apple cider vinegar

2

tbsp

lemon juice

2

tbsp

Dijon mustard

2

tbsp

maple syrup

to taste

sea salt and freshly ground black pepper
Place all vinaigrette ingredients in a jar and shake to combine. Set aside.

Place quinoa in a fine mesh strainer. Rinse with cold water until water runs clear and there are no more bubbles.

Place in medium saucepan, add water, and bring to a boil on high heat. Reduce heat to medium-low and simmer partially covered for 10 to 15 minutes, or until water is absorbed.


Fluff quinoa with fork, then rinse under cold water using a fine mesh strainer and drain well.

Combine cooled quinoa with all other salad ingredients, except the beets, in a large bowl.

Drizzle salad with vinaigrette and toss gently to combine. Add beets and gently toss.
Tags: almond, apple, apple cider vinegar, beet, dressing, gluten free, onion, quinoa, salad, vegan