Dill Pickle Kale Chips | GreenSmoothieGirl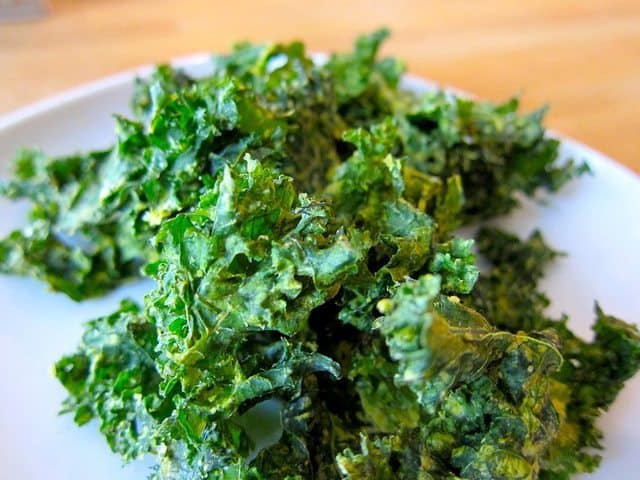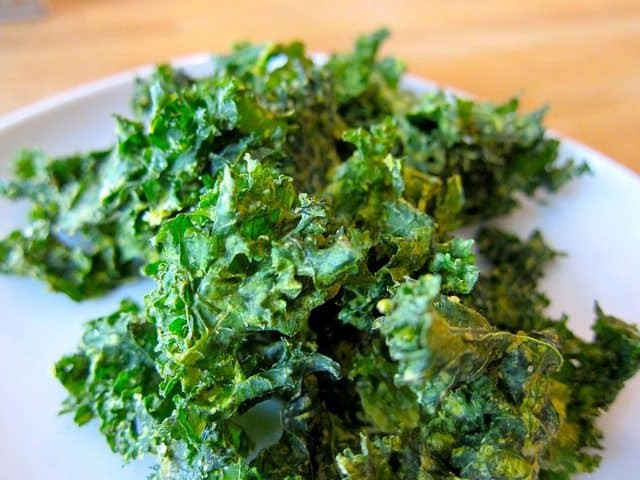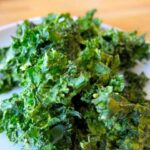 Dill Pickle KaleChips
Crispy garlicky kale chips with a zingy dill taste make for an excellent snack
1/4

cup

chopped onion

2

cloves

garlic

1 1/2

tbsp

raw apple cider vinegar

1/2

tsp

Himalayan salt

1

tbsp

extra virgin olive oil

2

tbsp

dried dill

1

cup

cashews

1

tbsp

lemon juice

16

kale leaves
Blend first 8 ingredients in high-speed blender, adding a minimum of water to make it blend.

Pour into a shallow bowl and dip one side of kale leaves into mixture.

Dehydrate kale chips, dipped side up, until dry and crispy, below 115 degrees in dehydrator. Do not seal in Ziploc bags or Tupperware, or they lose their crispiness.
Tags: cashew, dehydrated, dill, gluten free, kale, pickle, raw, sugar free, vegan
Categories: Healthy Snacks