Ep. 181: What I Learned about Vibe When 400 Pharma Trolls Attacked GreenSmoothieGirl with Robyn Openshaw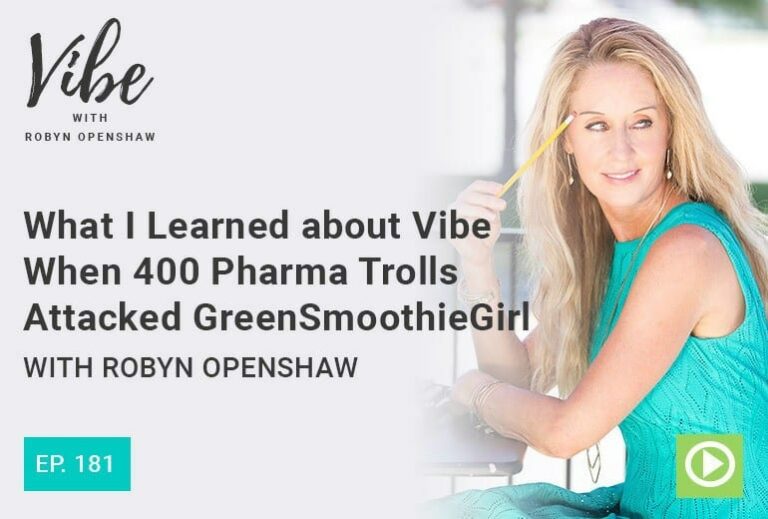 Podcast: Play in new window
When 400 internet trolls attacked my personal and business sites and pages on every platform, starting Nov. 29, 2019, I learned a lot. I review what I learned in this trial, that I hope serves us all, as we head into a storm in life, together.
LINKS AND RESOURCES:
Join us in our Fast to Help Heal the World
---
TRANSCRIPT:
No transcript is available for this podcast episode, in the GreenSmoothieGirl 2020 revised budget!