Ep. 183: How To Prepare Against Food Shortages, Brownouts, and Emergencies: 13 Must-Haves with Robyn Openshaw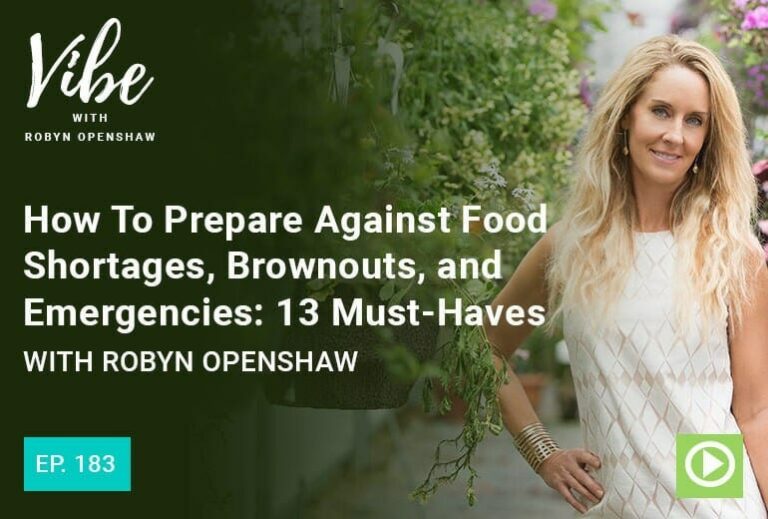 Podcast: Play in new window
The number one question I'm getting lately is, "How do I get prepared?" Lots of lists online tell you to buy hundreds of things, but this episode hones in on what I think you can still do, on a budget,  as we near food shortages, and what is most important.
LINKS AND RESOURCES:
Get the list of 13 Must Haves for Preparedness
Stock up on discounted Preparedness Kits
Join our private Facebook group — a safe, friendly place to explore the truth about the crisis outside the government and media narrative.
Take Action for Freedom website
---
TRANSCRIPT:
No transcript is available for this podcast episode, in the GreenSmoothieGirl 2020 revised budget!