Ep. 277: Nurse Walks Away After 18 Months of Insanity In the ICU & Tells All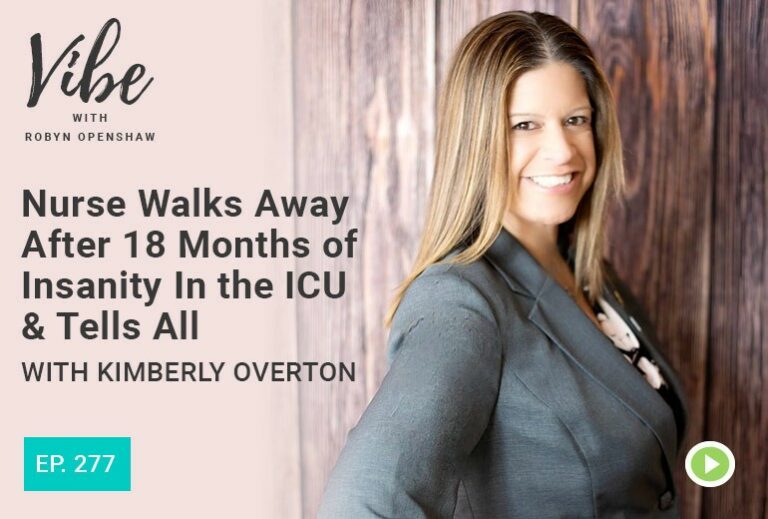 Podcast: Play in new window
Kimberly Overton worked the ICU through covid and watched people get desperately ill due to early treatment being banned, and the kidney-killer remdesivir plus venting protocol being deadly. Now she's wondering if all the injections she's gotten are at the root of her own health issues at a young age. Either way, she discussed how her integrity would not allow her to continue with telemedicine, where she was required to tell absolutely everyone, on a monitored line, to get the injections. Even those who already had covid.
LINKS AND RESOURCES:
Watch Video Version Here:
Bio:
Kimberly Overton is a Registered Nurse in Hendersonville, TN with a background in Critical Care and Telehealth nursing. She is a graduate of Western Kentucky University and has worked in the healthcare industry for over 25 years serving in both clinical and administrative roles.
Kimberly has a true passion for providing patient-centered care that focuses on empowering individuals through information, education, and advocacy. She has been a strong advocate for autonomy and informed consent throughout her career.
In July of 2021 she formed Nurse Freedom Network to stand against the medical tyranny we are now facing.
**Get this episode's resources: https://greensmoothiegirl.com/your-high-vibration-life/episodes/icu-nurse-walks-out-tells-all-interview/