Ep. 238: Richard Fleming MD PhD JD lays out how the bIOweaApon "sheds" to those who didn't choose the jab, and the US govt has known this since 2015 at least.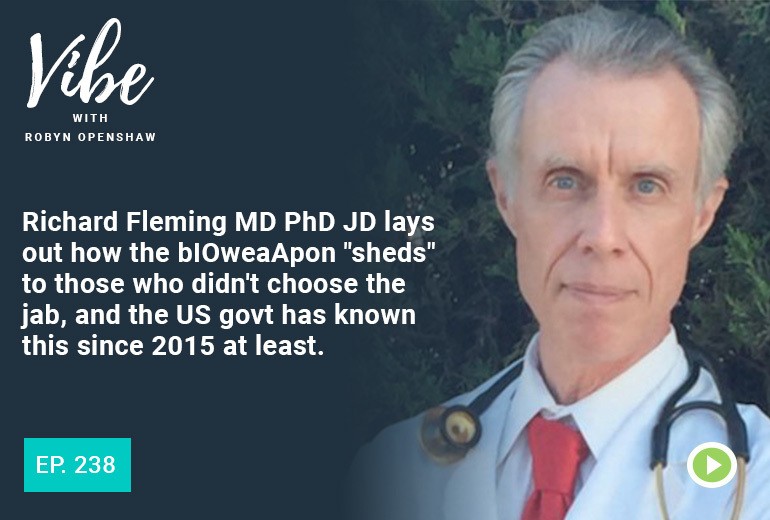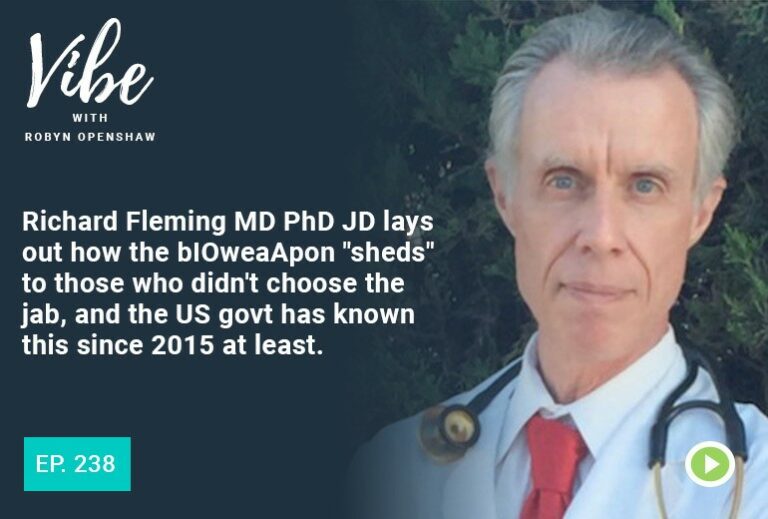 Podcast: Play in new window
Dr. Richard Fleming is a nuclear cardiologist and one of the most vocal adversaries of the media and government agenda with the experimental use medical product being forced on the entire world.
LINKS AND RESOURCES:
Dr. Fleming's Website
Dr. Fleming's Twitter
Dr. Flemings email- DrRichardMFleming@gmail.com
Books with more information for Medical Professionals & the general public