Avocado Almond Salad | GreenSmoothieGirl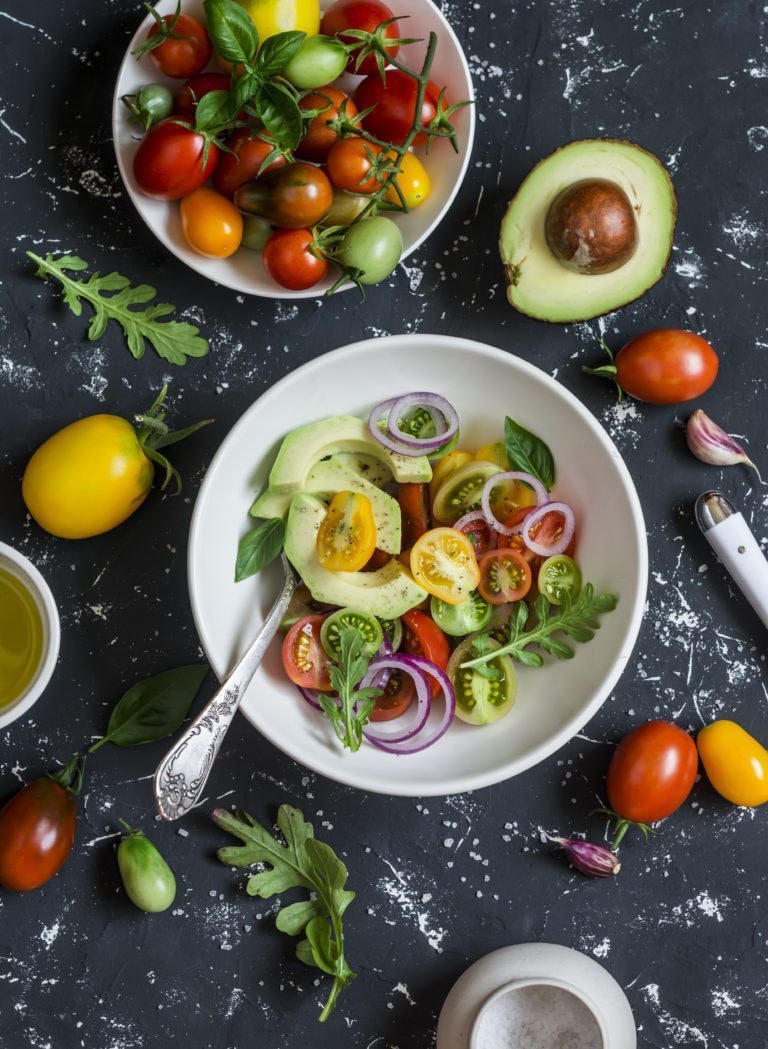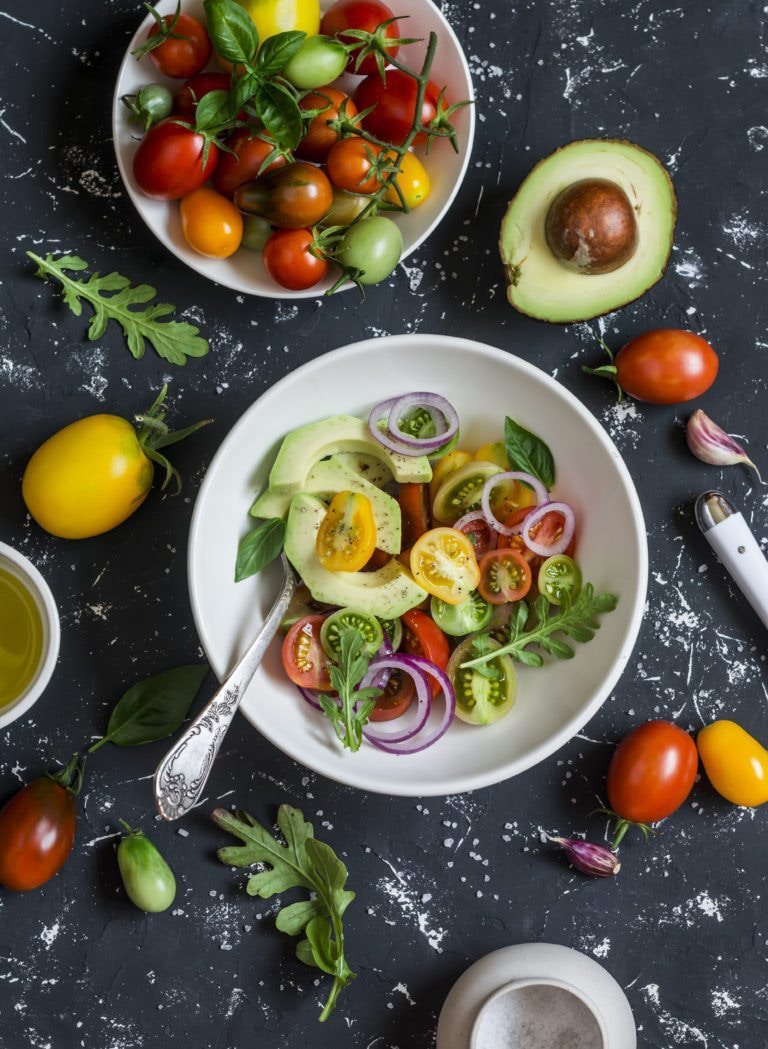 Ready for this Avocado Almond Salad Recipe?
My small but healthy recipe collection has a few of my favorites; this Almond Avocado Salad fits in perfectly. It's tangy, it's crunchy, it's everything you could want in a healthful salad any day of the week. The health benefits are always so unique to each one, too, don't you think?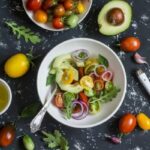 Avocado Almond Salad
Avacados, almonds, lemon, and more join together to make a perfectly fresh and healthful salad
6

medium

chopped tomatoes

6

diced avocados

1

cup

raw almonds

soaked, drained, peeled, and chopped

1

cup

finely chopped celery

1

chopped green onion

1/2

cup

chopped cilantro
Dressing
2

tbsp

fresh lemon juice

1

tsp

raw honey

1/4

tsp

sea salt

1

tbsp

nutritional yeast

optional

1/2

tsp

cayenne pepper

optional
In a large bowl, whisk together lemon juice, honey, salt, and optional nutritional yeast and cayenne until well combined.


Add to the bowl the tomatoes, avocados, almonds, celery, green onion and cilantro and toss to combine. Enjoy immediately
Avocados are known (very well known, I might say, they got so popular within the last few years) for their creamy texture that is incredibly versatile. It pairs so well with the crunch from the almonds and celery! But did you know about their amazing health profile as well? They contain more potassium than bananas (and less fruity sugar) and those healthy monounsaturated fatty acids that your body needs for energy and other functions. They keep your cholesterol down, unlike trans fats. And this reduces your risk for heart disease, and stroke.
Almonds have healthy fats too! That's a double whammy for your cholesterol and heart health. They also have really good fiber levels and protein, plus magnesium (which helps lower blood pressure and blood sugar) and Vitamin E. And because they lower your blood sugar, they're a diabetic-friendly nut.
And guess what else this Avocado Almond Salad has? (Well, you did just read the recipe). Lemons and tomatoes! Both of these have citric acid, which is a wonderful antioxident and protects you from free radicals.1 Lemons have malic acid, critical for our energy krebs cycle, and tomatoes have ascorbic acid, which is better known as Vitamin C!2
[Related Recipe: Avocado Chocolate Mousse]
[Related Article: Fats]
Sources:
Lobo, V et al. "Free radicals, antioxidants and functional foods: Impact on human health." Pharmacognosy reviews vol. 4,8 (2010): 118-26. doi:10.4103/0973-7847.70902
Trichez, Debora, et al. "Engineering of Escherichia Coli for Krebs Cycle-Dependent Production of Malic Acid." Microbial Cell Factories, BioMed Central, 16 July 2018, www.ncbi.nlm.nih.gov/pubmed/30012131.
Tags: almond, avocado, cayenne, cilantro, dressing, gluten free, raw, salad, tomato, vegan
Categories: Salads