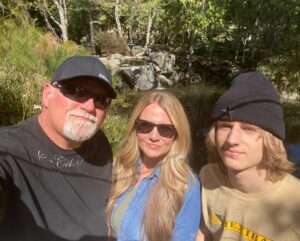 Jennifer's passion is to guide individuals towards a vibrant and nourishing lifestyle by empowering clients to make informed choices and achieve optimal well-being through the transformative power of a whole foods plant-based diet.
With years of personal and professional experience, Jennifer firmly believe that what we consume plays a vital role in our overall health. A whole foods plant-based diet forms the foundation of her coaching philosophy, as it emphasizes the consumption of minimally processed, nutrient-rich plant foods while excluding or minimizing animal products and highly processed foods.
As your health coach, she is committed to working collaboratively with you to tailor a personalized approach that aligns with your unique goals, preferences, and lifestyle. Through compassionate guidance and evidence-based strategies, she aims to empower you to make sustainable food and lifestyle choices that support your health and well-being for the long term.
Together, you will explore physical activity, stress management, sleep optimization, and other crucial factors that contribute to a balanced and fulfilling life. By fostering a supportive and non-judgmental environment, Jennifer will help you navigate any challenges you encounter along your journey, offering practical solutions and motivational strategies to keep you inspired and engaged.
Embark on this transformative journey with Jennifer, and let's unlock your full potential for vibrant health and well-being. Together, you'll create a sustainable and nourishing path that celebrates the incredible benefits of a whole foods plant-based diet while embracing a holistic approach to optimal living. Schedule a 1:1 with her today to embark on this exciting adventure towards a healthier, happier you!