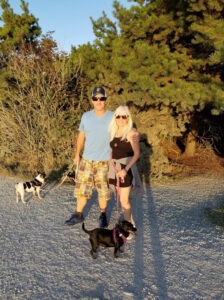 Shannon got into health and wellness in 1999 when her doctor wanted to remove part of her colon because it "might" help with her chronic constipation. She was referred to a nutritionist who referred her to colonics, she got off 4 long term medications and she never looked back. She opened Internal Harmony, a detox center, in 2007.
In 2010, Shannon graduated from Institute for Integrative Nutrition to better serve her clients in their health and nutrition goals. About 2 years later she helped organize a local event for Robyn, got to have dinner with her and has followed her ever since! She left that event with all her books and products, including the 12 Steps to Whole Foods which for her was a roadmap to lasting health. She has had a green smoothie most days since then!
Because we are exposed to so many toxins in our daily life, Shannon is committed to doing 2 GSG Detoxes a year. She notices more clarity, energy, loss of inflammation and a decrease in her blood pressure. It is her passion and dedication to help others take control of their health and their lives through the GSG detox and programs. Most of Shannon's clients have stubborn weight gain, loss of energy, hormone issues and multiple trip to doctors without results. Our best investment is in our own health and wellness and today is the best day to invest in yourself!
Shannon and James raised a blended family of 4 boys. They love to spend time with family, play pickleball and grow their own food. In her spare time, Shannon is usually enrolled in a health related program.