12 Steps to Whole Foods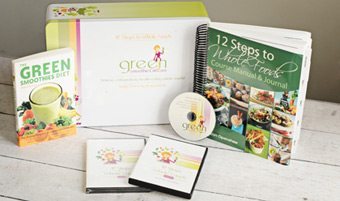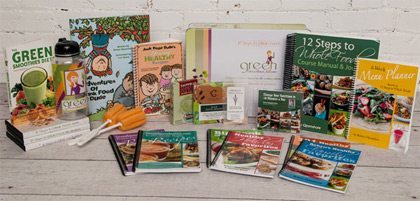 Green smoothies are a great first step, what we call the "gateway drug" here at GreenSmoothieGirl. But the true game-changer is the 12 Steps to Whole Foods course. It's Robyn's life's work, a compendium of best practices in nutrition.
The 12 Steps course boils down all the controversies in nutrition to explanations, steps, and guidance. You'll get lots of time- and money-saving tips to help a family of 4 spend as little as $100/month on groceries eating a whole-foods diet.
The Standard Course has the 392-page, full-color course manual, 28 of Robyn's demos on DVD, CDs of audio instruction, 4 recipe collections on CD, and The Green Smoothies Diet book.
The Premium Course saves you $164 and has over 1,000 recipes. It includes the 392-page, full-color course manual, every one of Robyn's 7 recipe books in print form, The Green Smoothies Diet, and the 12 Steps Menu Planner. We also include 53 demos on DVD, including a series on how to shop in the health food store, and a tour of Robyn's fridge, freezer, pantry, and food storage. It contains CDs of audio instruction, a set of beautiful meditations to help you transform your emotional energy and beliefs towards change, vouchers for three products to make cultured foods and change your gut health and digestion, Robyn's children's book, AND a Green Smoothie bottle and brushes.
Showing all 6 results