Sale!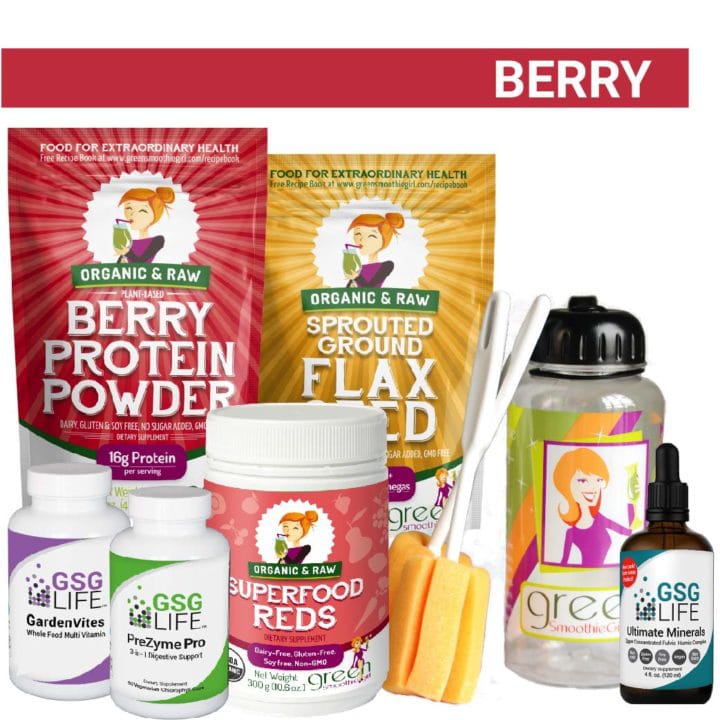 Companion Kit Berry
Plant-based Berry Protein: satiety, energy, and muscle support
Superfood Reds: convenient Detox-approved snacks
Sprouted Ground Flax: essential Omega 3 fatty acids, fiber, brain health
PreZymePro: food assimilation and gut health, digestive support
Ultimate Minerals: heavy-metal chelation and detoxification, energy
Garden Vites: nutrient support from whole-food vitamin and antioxident blend
GSG Bottle w/brushes: convenient smoothie serving
Enhance your Detox experience with a Companion Kit. The right amount of each product used in the Detox recipes to maximize your results!
Out of stock