Thanks for entering to win!
I'll be picking the winner soon. Until then, I'll keep you up to date on new episode releases.  Like the podcast on Facebook for more goodies, updates, and more!
Don't forget to rate and review in order to complete your entry! Here's how you do it:
CLICK ON THIS LINK: https://itunes.apple.com/us/podcast/your-high-vibration-life/id1161499979
Click the
View in iTunes

Button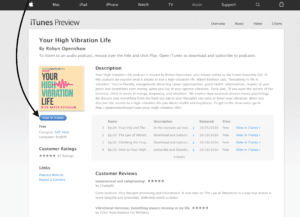 The iTunes application will launch or you'll be prompted to install. Then our show page will appear...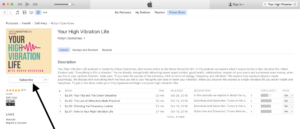 Subscribe if you haven't already so you don't miss our upcoming shows!
Click on the
Ratings and Reviews

tab.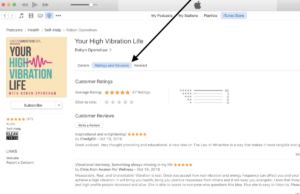 Click on the
Write a Review

button.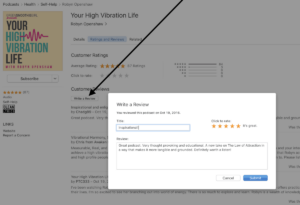 Click the Stars to leave a rating. Enter the Title Text and Content to leave a review. Click Submit.