Update On My Meditation Challenge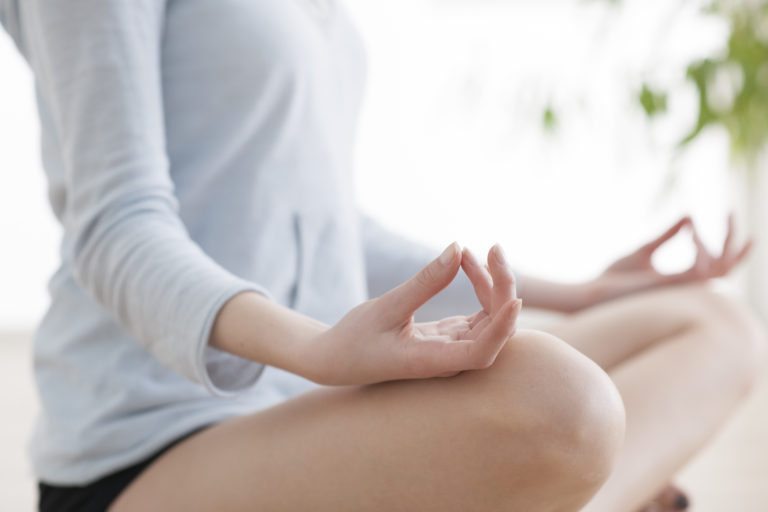 Let's celebrate the victories.
In January, I decided that I was going to try to meditate daily. I'd love to be able to report back that I've been successful. But, in a sense, I have.
Writing that made me far more mindful of whether I'm operating from my sympathetic nervous system, in a rush, anxious and breathless and stressed—or whether I'm remembering to take deep breaths, slow down to speed up, take time out to do SOMETHING.
I'm still not great about sitting cross-legged against a wall, with palms up, and clearing my mind for 20 minutes a day. Which was my original goal.
But let's celebrate the victories. What I do, instead, is go in my bedroom which is rather big and full of light and beautiful—there's a grand piano in there and the walls are painted yellow—and I put some music on and dance. I absolutely love dancing. I do it a lot, and I like doing it alone just as much as in a public place.
I listen to some really cool music. Michael Tyrell's high-frequency Wholetones is my latest fave. It's based on the highest-vibration tones and harmonics within music. And I'm all about that, as I'm writing my next book, 7 Days to Your High-Vibration Life, to be published by Simon and Schuster next year. (Watch for an announcement of my podcast, coming this summer, called Your High-Vibration Life!) This set of 22-minute CD's, Wholetones, will raise your vibe like no other music I've ever listened to.
Also a CD my former love, Heinz Valenta, gave me the day before he died when I stayed with him 2 years ago to help usher him to the other side. (He was a total romantic and every time I was with him he had a playlist like that CD and candles, even if we were away and staying in a hotel. I still miss him.)
Or I'll just do 10 minutes of yoga in the middle of the day, listening to Wholetones, in my backyard. Clearing my thoughts to be present in the practice.
Your true biological age is totally tied to the age of your spine—and being flexible through daily yoga practice is life changing.
So, I still suck at meditation. But I'm doing things that have similar effects on my overall peace and well being. How about you?
Posted in: Exercise, Mind/Body Connection