The Truth about Cancer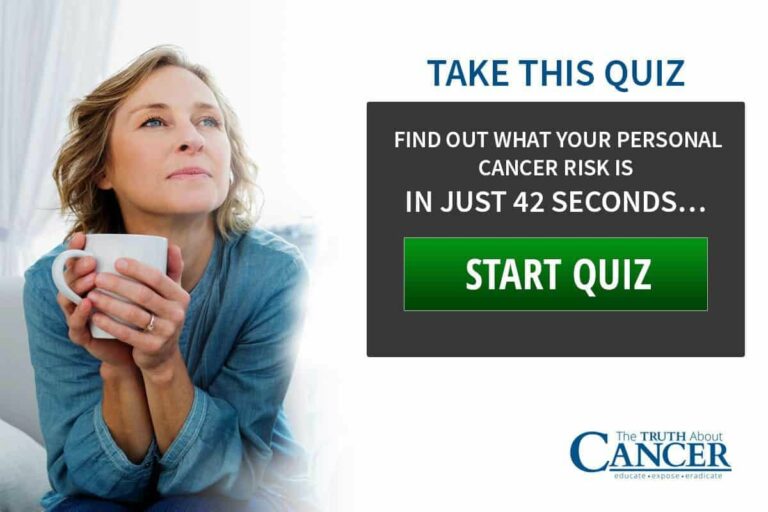 Do you have just 42 seconds to spare?
It might be the most important minute of your day, today.
If you've been following my work for a while, you may know that I spent 3 1/2 years traveling all over the globe studying what people are doing that WORKS to treat cancer—outside the chemo-and-radiation model.
I met dozens of doctors. And interviewed many cancer survivors who used methods that worked with the body's system rather than against it! (And, for a while my readers said, "too much cancer talk!")
In 42 seconds, taking this quiz, you'll have a clearer picture of what your real risk of cancer is right now.
Later, I'll share how you can find out, for FREE, easy, simple ways you can prevent cancer in the first place, and what your non-toxic options are if you're faced with the diagnosis.
Take this powerful short quiz right now to see what your personal cancer risks may be…. and most importantly, what you can do about them!
There's a lot of misinformation out there about cancer—how to prevent it, its effects, how to treat it, how to heal from it.
This 42-second quiz is your important first step in clearing through all the bad info to understand your "risk level" and what to do next.
Yes, all those statistics on cancer you hear about can be frightening. Virtually all of us have lost loved ones to it.
But with the many non-drug and non-surgery advances in fighting cancer (most of which you probably have never heard of), you should be very hopeful, no matter what your risk level.
So take just 42 seconds now to see what this quiz reveals about your own risk, and the steps you can start taking right away to lower it.
Take the quiz here right now.
And please be sure to share this important message with family and friends so they can find out their level, too.
To Your Health!
Posted in: Health Concerns
No comments found, but you can be our first!