The Delicious Things in our Annual Group Buy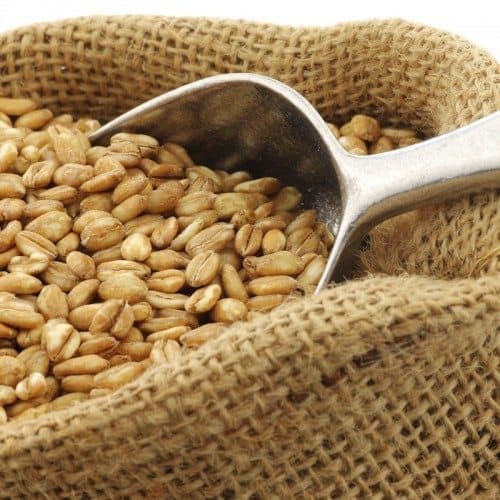 Nov. 30—TODAY—is the END of our Annual Group Buy. People write us all year round, asking when it is so they don't miss out. It's a unique opportunity to get…..
Chia Seeds!
Organic Chia seed is a superfood because of the Omega-3 fatty acids, protein, minerals, and fiber it contains. One ounce of chia seed contains 9% of the recommended amount of protein based on a 2000-calorie diet, and has more Vitamin C than orange juice, and more calcium than sesame seeds! Grind the seeds to use in breads and porridges, or sprout them for delicious microgreens.
Einkorn Wheat!
The wheat we eat today isn't what humans ate thousands of years ago. In nutrition sampling tests, Einkorn has been found to be a more nutritious grain. Einkorn contains higher levels of protein, essential fatty acids, phosphorous, potassium, pyridoxine (B6), lutein and beta-carotene (lutein).
Red Palm Oil!
A tropical oil somewhat similar to coconut oil, palm oil from a "fatty fruit" is rich in medium-chain fatty acids and may be a superior superfood to coconut oil! That's because it is also loaded with carotenoid antioxidants (giving it an orange color), vitamin E, sterols and flavonoids. It has more vitamin A and E than any other oil! It does not promote or cause heart disease. Works well in baking, and is fabulous mixed half-and-half with olive oil for a great variety of healthy fats!
Our group buy lets GSG readers stock up on whole-foods pantry staples, some very unique, and all for less than you'd pay in the store—if you can even get them!
Posted in: GSG Foods for Health, Robyn Recommends, Tools, Whole Food
7 thoughts on "The Delicious Things in our Annual Group Buy"
Leave a Comment