Protect Yourself from EMFs with This One Super-Cheap Solution
How To Protect Yourself From Harmful EMFs And 5G Dangers With xZubi
Your brain is highly susceptible to damaging, man-made radiation from your cell phone.
Ditto your breasts and other tissues and organs. You're also getting dangerous exposure from the laptop, PC, TV, microwave, even the pencil sharpener! As I type this, I see 5 electromagnetic frequency-emitting devices on my desk in my energy field! (That's approximately your wingspan.)
Protection From EMF
Impractical Biohacks Against EMF Exposure
I was at a biohacking conference where one expert said we should turn the power off, in our whole house, overnight, every night. He said since he's done this, he sleeps like a baby without chaotic frequencies interfering with deep sleep and rejuvenation.
(Won't my green juice go bad in the fridge? Pile on the blankets in the winter! I'm not sure if this is practical!)
Another hacker said he built a small, no-power structure behind his home where he sleeps at night because his house is too full of electronics. Oh my goodness, even less practical!
Protect Your Child from EMF Radiation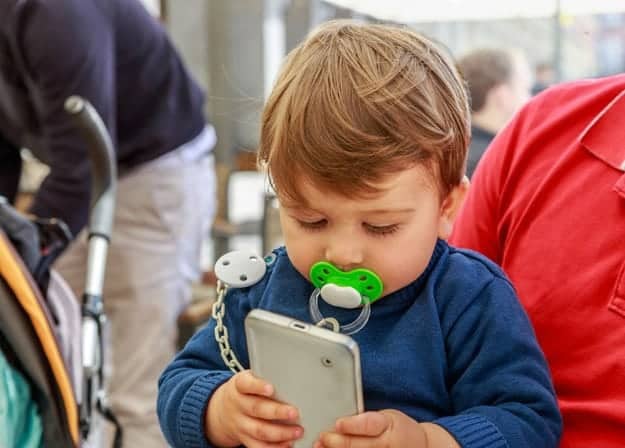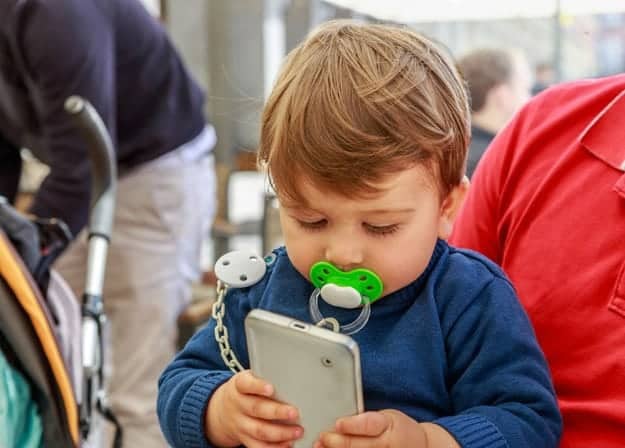 Your brain is vulnerable but your child's brain is even more so, because it's developing and highly sensitive!
As hard-headed as they may sometimes seem to you, their skull isn't as thick and protective as an adult's. Cellphone waves are documented to pass more than 85% of the way through the brain of a 5-year-old, and they have been found to damage human DNA.
Cellphone Radiation and Cancer
The World Health Organization (WHO) spent $30 million to discover a growing trend in brain cancer related to cellphone use.
Other cancers, autism, and other health problems are linked by many studies to the radiation exposure from cellphones as well. Have you seen the YouTube video of the woman who developed a breast cancer in the exact shape of her cellphone after years of carrying her phone in her bra?
This has troubled me for a long time, and I've investigated options.
How To Protect Yourself from EMFs
Several years ago, I discovered a technology that protects you and the children you care about. I keep some in my purse, and I put them on the back of cellphones of any kid I meet!
Call it your good deed of the day—it's cheap, and it WORKS. And I can prove it. Several of my readers have done studies on this inexpensive solution's efficacy and wrote to us. One science project showed the plant next to the unprotected cellphone DIED, and the plant next to the xZubi-protected cellphone THRIVED.
xZubi Disc to Neutralize Effects of Electronic Devices
It's much easier to use, very inexpensive, and neutralizes 100% of the effects of harmful radiation from the items we use every day. All you have to do is stick the neutralizer anywhere on the back of your cellphone. It is a hologram made of three micro-thin layers of rare-earth, paramagnetic materials that absorb and neutralize man-made electromagnetic radiation.
Effective EMF Shield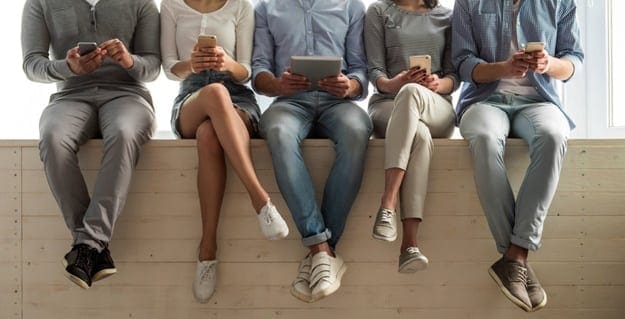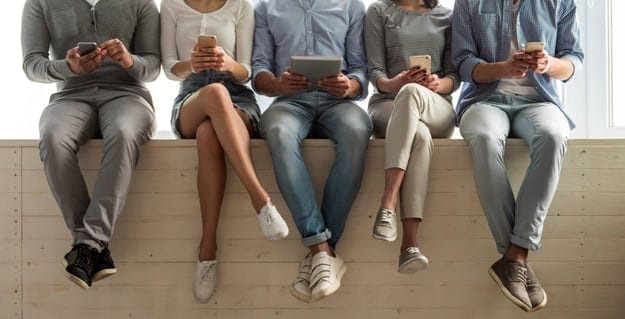 The developers went through the highly rigorous process of obtaining a U.S. scientific patent. This involved 28 separate tests, including one exposing human DNA in a petri dish to a cellphone with and then without the xZubi technology. The results of the test showed that the human cells exposed to the cellphone with the xZubi disc were protected from the harmful effects of chaotic radiation. There's your proof!
To put it in very simplistic terms, it doesn't block all the radiation, or you wouldn't get cellphone reception! It blocks the negative effects of the radiation.
The Bodybuilder Test Run
In an old video I made when I first found and studied this technology, I muscle tested my bodybuilder friend, Jake, with and without the xZubi Disc technology. I literally am not strong enough to rig that test—he bench presses 300 pounds—so he was the perfect person to test. He had no idea what I was testing and why. You could see how much of his energy was being drained away by having a cellphone within a few feet of him. And, conversely, how his strength was intact with the xZubi on the back of the phone.
Protect Yourself from EMFs — xZubis Are Discounted, for a Limited Time! 
Right now, you can grab xZubi 5-packs for 40% off — plus you can get my 16-Step EMF Daily Habits Checklist for Free (with your order).
Gain EMF protection and peace of mind with xZubi for all your electronic devices!
I hope this information is helpful to you. Remember to keep your devices out of your energy field, too, as much as you can.
Editor's Note - This post was originally published on March 14, 2016, and has been updated for quality and relevancy.
Posted in: EMF, Mind/Body Connection, Tools & Products, Videos