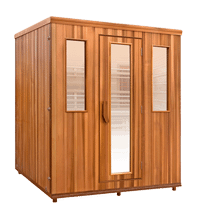 Congratulations! You're registered for GreenSmoothieGirl's Infrared Sauna 2017 Group Buy Webinar.
Both sessions of the webinar are on Thursday, November 16, MST. Please pick which one you would like to attend:
We will remind you to attend via email - mark your calendar, and come back to this page to watch.