Join me on my podcast! Your High Vibration Life!
At long last, I'm finally launching it. It felt like a bold goal. But I'd spoken in 88 cities, on the subject of "Your High Vibration Life." My audiences agreed: this is a life-changing concept.
Then Simon & Schuster signed up to publish my book next year, on this subject.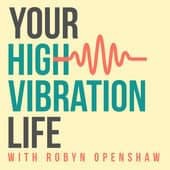 What's left? Well, I'd like to have a conversation, with you, once a week, on my podcast. Because what I discovered, that took my life to an entirely new and higher level, was that all the things I'd been worried about before, were irrelevant.
Calories. My weight. My blood pressure. How many grams of fat were in my meal. How many hours I sleep.
I have some news for you. There's an entirely different way of looking at the world, and specifically, at your life…and it's changed everything for me.
It's changed the way I talk. The way I spend my free time. The people I spend time with. How long I'm angry, sad, or anxious. (90 SECONDS! That's it. And I'm going to tell you why, and how.)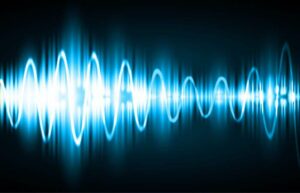 And it all started when I began studying energetics. The fact that "If you want to know the secrets of the Universe, [you should] think in terms of energy, frequency, and vibration." (–Nikola Tesla)
And now, I want you to discover what your own Vibration Quotient is. Is your ViQ high? If so, you'll know…because you're attracting more opportunities than you can follow up on, you're making a lot of money, you have so many wonderful friends and amazing people in your life, you can't even keep up with it all.
You love deeply and others love you back, and you're ecstatic to be alive, every single day.
If that didn't describe you, your vibration could use some work.
That's where my podcast comes in. I want to test you, and give you a new measurement for assessing the quality of your life.
And then help you uplevel it. Here's the crazy thing: when you do?
EVERYTHING uplevels. Ev-er-y-thing. Your career. Your relationships. Your income. The opportunities that drop into your lap. Your physical health–and your emotional health, too.
How many people do you know, who get THIS in their life, in the past few years:
Who has time and money freedom? Who has met all their goals they made for a lifetime, so now they're making new ones? Who gets to play competitive sports till 10 or 11 every morning before going to work? Who gets to do work they adore, every day? Who gets to travel the world doing amazing things with amazing people?
Not me, 20 years ago. Seventy pounds overweight, suffering with crippling anxiety, taking drugs for that, and more drugs for four autoimmune diseases. With no energy, no ambition, and 21 different diseases. I took drugs for migraines, and I was having mini-strokes.
I was living what I call my "low vibration life." I'm going to share with you what I discovered. To raise my own ViQ, and then discover that as I did, I also raised the vibration of others I came into contact with! I discovered the Law of Attraction.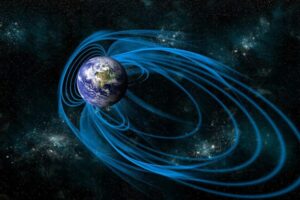 It's not some silly thing in a movie. It's quantum physics, you can manipulate it, and I can prove it. This is a "take" on the Law of Attraction you've never heard before.
You've heard of it, you've wondered if it's "real"–and on my new podcast, I'm going to prove to you that it is! Your ViQ, your Vibration Quotient, is attracting or repelling virtually everything going on in your life.
Fortunately…if you're not where you want to be? Oh, I've got such great stuff for you. Just wait.
On October 19, I'm launching my podcast, and 100 percent of what I share is directly relevant to YOU living the high vibration life of your dreams.
So on Oct. 19, you'll want to download the first 3 episodes, and after you listen–rate and review and subscribe! (Then make sure you "like" us on Facebook: @YourHighVibeLife, because we will announce TEN prize winners there, for my friends joining the launch party.)
I'm so dang excited to start sharing with you, on my new podcast, and also want to support you, on your own journey, on our brand-new Facebook page, @YourHighVibeLife. See you over there, for prizes, to tell me how I can serve, and for the quiz we're about to give you about your Vibrational Quotient.
May the the most positive vibrations of the planet be in your forcefield, and ever in your favor!
Posted in: Podcast, Your High Vibration Life
4 thoughts on "Join me on my podcast! Your High Vibration Life!"
Leave a Comment