Two ways to PASSIVELY lose weight, and detox! Nov. 3 Webclasses!
Just once a year, we get an AMAZING deal for our readers, on two different technologies I have in my own home.
Both of them are a powerful part of my strategy to live a high-vibration life AT ANY AGE. It's getting more and more important, as I head towards 50, in just a few months!
Usually, we publicize these one at a time. But I thought it would be fun to do a FREE CLASS, and let BOTH of my expert friends present, together…
…on two incredible technologies that I sought out. Both cause daily calorie burn, fat loss, cardiovascular improvement, and detoxification.
And they likely cost less than you think, in our annual group buy.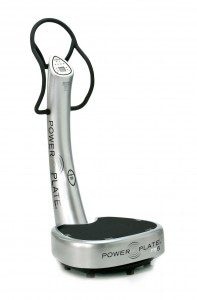 In the class, not only are we going to share with you the once-a-year, can't-get-this-anywhere-else, CRAZY discounts, AND freebies these two companies throw in…
But we're ALSO going to give you a great overview of why these two devices help get rid of the chemicals we're exposed to every day. (Food. Air. Water. Meds.)
One of these technologies I have in my bedroom, PowerPlate, has dozens of studies proving it helps with joint stability, helping your muscles fire thousands of times each second. Studies proving it raises the vibration of your cells, giving you instant, sustainable energy. Studies showing that it helps protect bone density.
The other one of these home technologies causes vibrational cleansing two inches deep, not just on the skin surface, allowing your body to release toxins from the organ level. Steam saunas have NOTHING on infrared, which is profoundly healing, and it's my savior in the winter months, and has literally taught my body how to sweat.
I'm forever changed from having these two devices in my home, and using them almost daily. They're also really enjoyable to use. I often have people coming up to me in public, and saying, "I got an infrared sauna in the GreenSmoothieGirl group buy, and I LOVE IT!"
PowerPlate is newer for me, but I discovered another device similar to it, while I was researching in Europe. I came back to the U.S. and started researching, and PowerPlate was the most high-quality, science-backed, effective vibrational plate I could find.
(And, since we first introduced it to you, in our group buy last year, they've come out with a very low price point model that I'm excited to tell you about!)
I'm going to share some pro tips on how to use these amazing devices. I'm also going to get you access to a discount and free items and shipping thrown in, and I can't wait.
I always get so excited when I do a LIVE education event, and this time is no different.
(Are you on the Green Smoothie Girl Facebook page? I've been doing Facebook Live Q&A's about once a week, when I'm in town! Join the page, so you know when I announce one! Tell me what's on your mind, so I can help.)
BOTH are well documented to lead to PASSIVE weight loss, and we'll share exactly why, and how. In the meantime, you can check out my short video of me, on my own PowerPlate in my bedroom, here. And, you can watch another video of my basement HealthMate sauna, here.
(I've moved with it, three times! Easy peasy to disassemble and reassemble, I was surprised!)
Hope you join us, sign up for the free webclass here, and we'll see you on Nov. 3, at 12 Noon, or 7 PM MST!
Posted in: Detox, Robyn Recommends, Sale, Webclass, Weight Loss
2 thoughts on "Two ways to PASSIVELY lose weight, and detox! Nov. 3 Webclasses!"
Leave a Comment