If you are ready to reserve your stay, the options are outlined below:
Our 2018 Liver Detox Retreat dates with Robyn Openshaw are currently SOLD OUT. We will be opening up 2 more weeks shortly (led by Dr. Tom O'Bryan or another well known internet wellness authority). Please get on the waitlist, and we'll notify you when the additional retreat weeks are announced.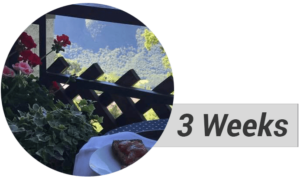 If you have been diagnosed with cancer, neurodegenerative disease, or another chronic illness, don't wait for our annual retreats.
Year-round, you may apply for a 3-week stay, in which time Drs. Friderike and Petra Wiechel, MD have tremendous success in changing the overall state of health, immunity, and toxicity.
Fill out the application, for the pricing (GreenSmoothieGirl has negotiated a $2,000 discount for you). If you agree to the price and fill out the application, you will be scheduled for a Skype call with one of the M.D.'s at the clinic, to see if they will accept you based on their ability to treat your specific situation.