13 Detox Secrets Webclass—Join for FREE!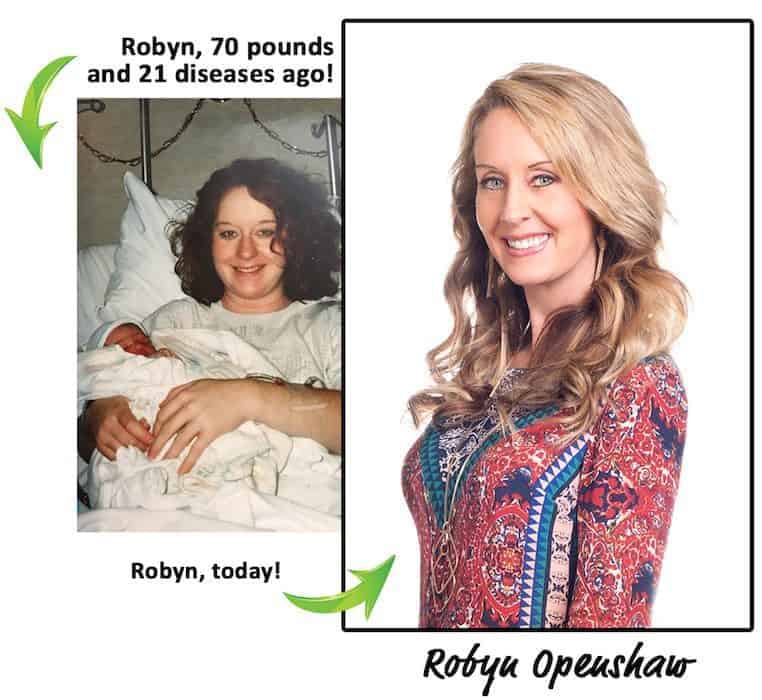 Join the Detox Secrets class and learn how to add years to your life. Life to your years, too!
It's DETOX time again at GreenSmoothieGirl! Our annual Spring cleaning, and I want to share some detox secrets with you! Did you know you eat 5 pounds of toxic chemicals a year? It's true—and just think, this is a NEW phenomenon the human race has never had to deal with.
We didn't use to spray all our crops with pesticides and herbicides, and then add a bunch of synthetic stuff to foods to put in boxes and bags. Dump chemicals in our water. Put chemicals into the air from cars and smokestacks!
No wonder "cleanses" and "detoxes" are all over the place. The reason I'm doing this Webclass is that I'm so frustrated seeing people eat crazy things that aren't good for them……..all in the name of DETOXING!
Learning to detox bi-annually made a radical difference in my health and led to a dramatic weight loss and disappearance of dozens of symptoms and diagnoses.
Join me for this exclusive FREE class, 13 Detox Secrets to Add Life to Your Years!
I want to educate you on what does—and what does NOT—help your systems of elimination quickly clean house. You'll leave my class an EXPERT on detox!
You'll learn what to watch for in the "cleanses" out there, which foods detoxify and why, and how to clean house annually, easily, without being hungry. Join me for the class and learn how to potentially add years to your life. Life to your years, too!
I've never done a class on detoxing, and I've been chomping at the bit, wanting to share with you what I've learned after studying it for 25 years.
Register for the FREE 13 Detox Secrets Webclass next Thursday June 1, as we have limited seats and they will fill up!
Can't wait for you to join me!
Posted in: Detox