Introducing Plant-based Single Servings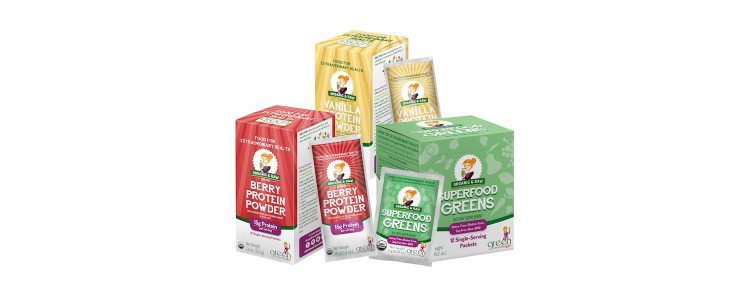 Whey Protein Part II and Our New Single Servings!
Hopefully, you read my recent blog post about how protein powders are mostly made from whey, which is highly processed and tainted with steroids, hormones, and antibiotics fed to the cow. Even the plant-based proteins are made from "isolates," which processes the ingredient and throws out the fiber.
I wanted to make a protein that was delicious, but made from only whole, raw, organic plant foods. No isolates. No sugars. No animal products. Humane, eco-friendly, gluten-free, and…..don't
forget, delicious.
But when I packed for a trip, I used to almost always fail to measure scoops of protein into a baggie. Instead, I would tote around the whole bag, which was messy to use on the road. Now it's easy because we have SINGLES!
With SINGLE SERVINGS, I just keep them in my carry-on bag and I've got lots of plant-based protein while on the road. Or in the sky.
Our berry, chocolate, and vanilla protein is now available in convenient SINGLE SERVINGS, and are 20% off till the end of the month.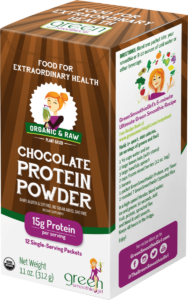 Usually, I mix a scoop of protein with one of our SINGLE SERVINGS of Superfood Reds, Greens, or Chocolate Greens, too. These are brand new and also 20% off this month! Chock full of raw, organic, whole-plant foods (no "extracts")—these are a great way to increase your servings of nutrient-dense foods, no matter where you are.
I hope you love them like I do. All our Singles taste great and blend very well in a shaker bottle with water or in your green smoothie.
You're adding 15 grams of quality, organic, plant-based protein to your diet with every scoop you use. And you're retaining the fiber and micronutrients because our protein is RAW.
Stock up before the sale ends on July 31!
To Your Health!
—Robyn Openshaw
Posted in: GSG Foods for Health