I love doctors, but . . .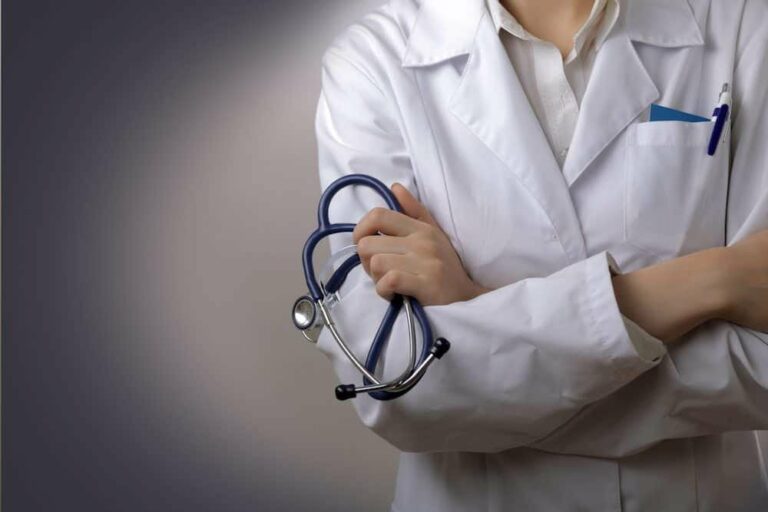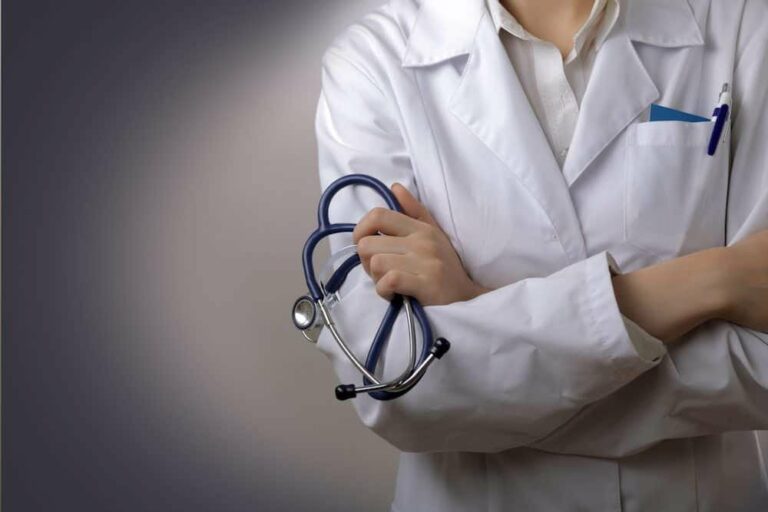 If it weren't for a medical doctor, I'd be dead.
When I was 28, I was visiting my in-laws in Arizona when I had sudden, white-hot abdominal pain that dropped me to my knees and, within an hour, caused me to lose consciousness. I was taken to the E.R., and after much poking and prodding and tests all while in terrible pain and in and out of consciousness, it was determined that I was pregnant. And that my abdomen was full of blood.
Late that night, I was rushed into emergency surgery, screaming in pain because all the blood pooled in my abdomen had now seeped up into my chest cavity causing full-body cramping.
It turns out I had a rare condition of an ectopic pregnancy implanted on my right ovary. (Or left. The surgical report contradicts itself.) Usually an ectopic pregnancy is in the fallopian tube, but about once in a career, and OB/GYN will see a pregnancy blow up an ovary.
By the time they cut me open, blood was spurting out of the ruptured ovary, and I'd bled out half my blood supply.
If it weren't for that doctor, a stranger, I would not have lived to see morning. My last 3 children wouldn't be here. My only child, a toddler, wouldn't have known his mama.
Dr. Folkstadt, whom I'd never see again, cut the ovary off, repaired my guts, and sewed me up. They didn't give me a transfusion, unaware that my mother- and father-in-law were in the waiting room, both with my blood type. So I spent the next two months mostly in bed, standing up by holding onto something, an inch at a time, while I built my blood supply back up.
Interesting note: I've never "craved" spinach except for those weeks. I'd have my family make me a giant bowl of steamed spinach with a bit of apple cider vinegar on it, couldn't get enough. I guess that was my body craving iron!
I have deep respect for doctors. They are the most educated among us, at least in terms of years of formal education, and they generally go into the profession because they love helping people.
But somehow we've gone a little too far. We've created a monopoly in Medicine where anyone who practices in the healing arts but does not exclusively offer cutting, chemicals, burning, and technology—the specialities taught in med school—is shunned by their peers, and some even lose their license.
When you trace back most research, it's paid for by drug companies—even at the university level where curriculum, too, is funded by Big Pharma.
Natural and plant-based therapies (that work!) are not offered by our medical system, not because they don't work, but because the system can't make money on it. That's fine, as long as the public knows the limitations of the medical system. But most people don't, and they trust the doctor's solutions as absolute. And the tack of many in the system is to mock, discredit, and even try to drive out any "competition" from other bodies of knowledge outside tech/drugs/surgery, which they control.
It's not the doctor's fault. And, more and more, some doctors are taking risks, self-educating outside the limited information in their system, and making a stand.
But let me tell you what happened on Facebook recently…….that story tomorrow. And then, I'm going to share guest blog posts by two traditionally trained MD friends of mine. You'll love it!
Posted in: Uncategorized