Try my recipe for tasty, easy hummus!

Whirl up some fresh, healthy hummus for the kids after school or friends on the weekend! You'll be giving them a boost -- a diet rich in olive oil lowers blood sugar, and prevents diseases as diverse as atherosclerosis, inflammation, and bone loss.
GreenSmoothieGirl's Easy Hummus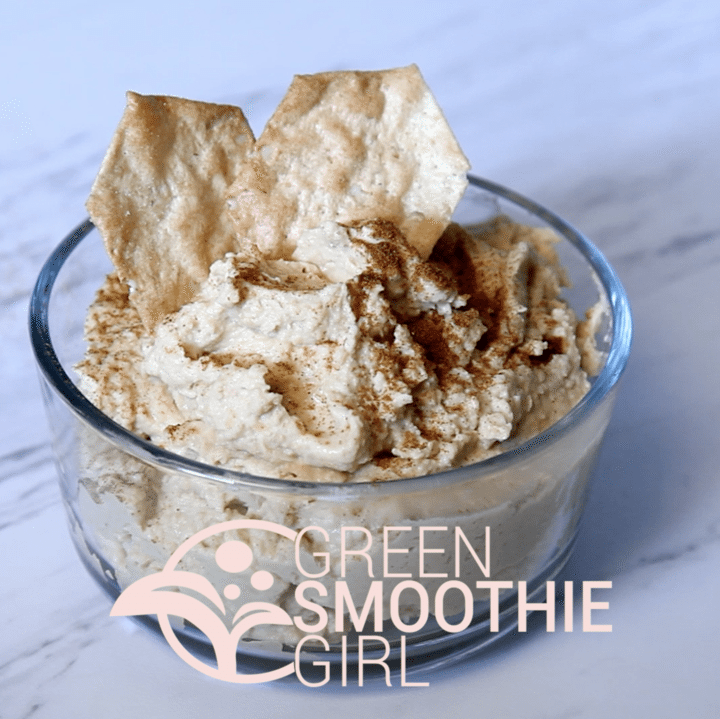 ¼ c. tahini

2 T lemon juice

2 T olive oil

1 clove garlic (or ½ t. garlic powder)

½ t. Salt

½ t. ground cumin

1 (15 oz) can chick peas, drained (aka garbanzo beans)

2 T water
In a food processor add all the ingredients and process until the mixture is creamy and thick. Add more liquid if needed. Sprinkle with paprika and olive oil before serving.