My new book, Vibe, is "Einstein's quantum theories"--which aren't theories, any more!--finally brought to the level of how YOU can be healthier. With small "micro-choices" you make every day.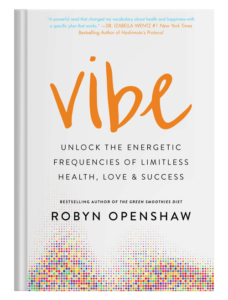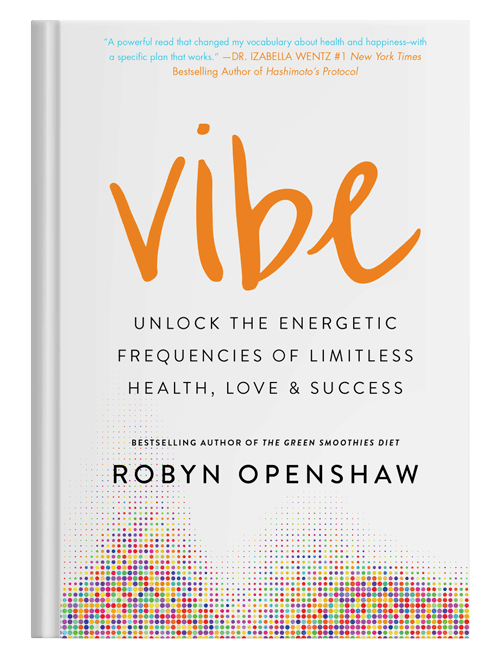 Order Robyn Openshaw's New Book
...and Get $69 worth of Bonuses, Available Only for a Short Time!
Also available from these fine retailers:
Orders are going so crazy that Amazon has already dropped the price by $10! AND, if you order it right now, I'm giving you these really cool freebies:
•  $16 coupon for anything in the GreenSmoothieGirl store (that's the whole price of the book!)
•  Three special videos I call the 5-in-1 Vibe Raising videos….pick one, every day, to do (preferably outside!) for a powerful effect on your energies, in just minutes.

•  The High-Vibe Shopping List (with the 200 highest-frequency foods to buy more of--and the lowest known 45 foods, to avoid)
•  The 7-Day Vibe Detox (using ONLY the high-vibration foods--the average person loses 5 pounds while eating as much as they want, not kidding!…..AND raising your vibrational energies 10 Hz!)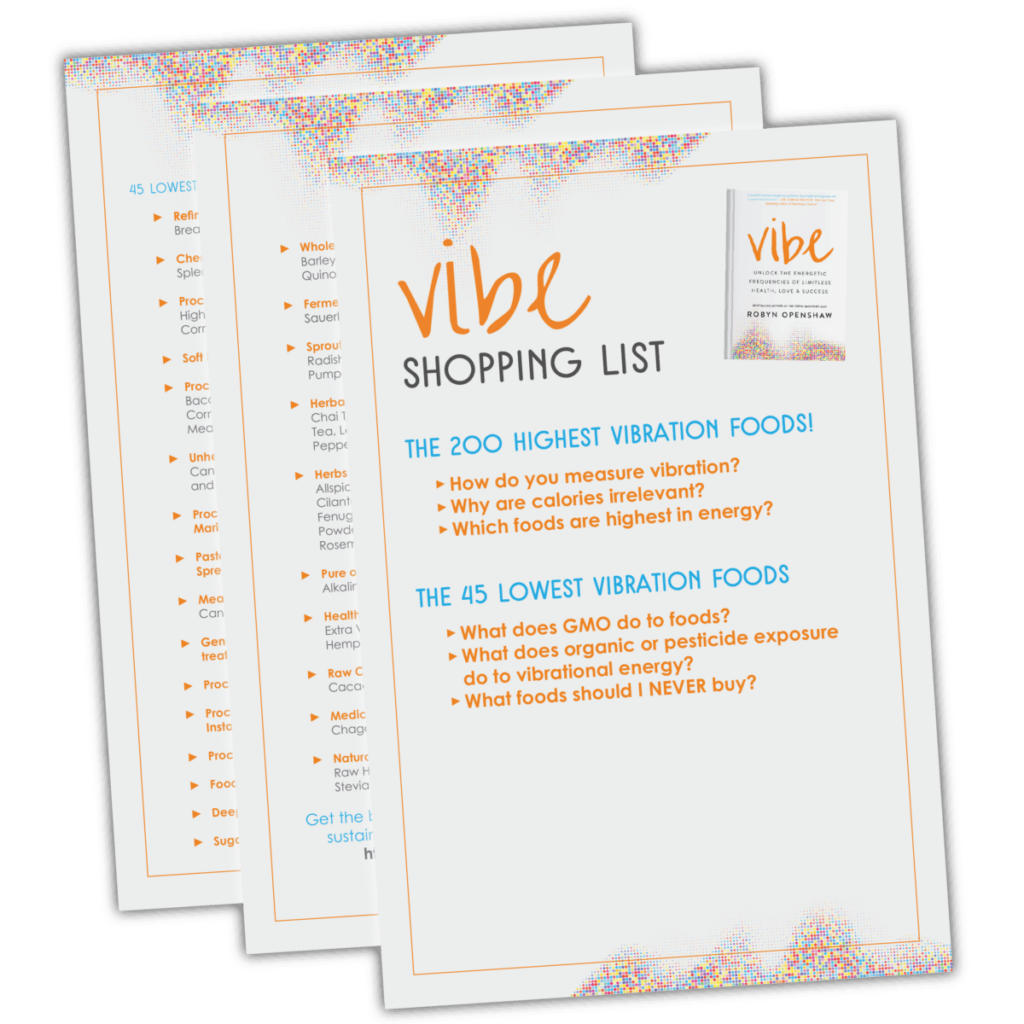 When you're vibrating high, you're focused, you forgive easily, you're excited about life, you're patient with other people--and your disease risk is minimized.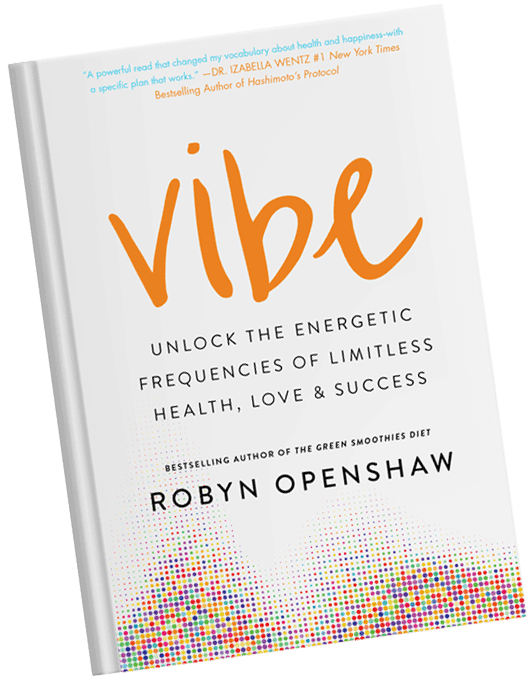 This special offer is good for only the next few days, so order on Amazon. You don't have to wait to get the book to get the bonuses, print your shopping list AND do the detox that will knock your socks off right away...because it will come right to your email.
Once you've purchased, return to this page to claim your bonus!