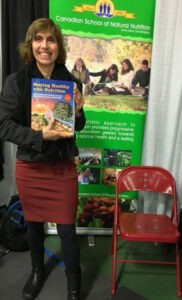 Over the last 13 years, she has successfully helped people find solutions to their health challenges through her work as a Holistic Nutritionist and Natural Health Product Consultant. Petra is passionate about helping others, and she joined GreenSmoothieGirl to help transform people's lives. She believes that everyone deserves to live a healthy and fulfilling life, and that starts with what we put into our bodies. She takes a holistic and sustainable approach to health, focusing on nourishing both body and mind with nutrient-dense foods and supporting the body's natural healing processes. Petra helps clients transform their lives from the inside out through the power of good food!
As a GreenSmoothieGirl Health Coach, Petra supports clients by providing motivation, and guidance, holding them accountable for their health goals, and answering any nutrition or GSG program-related questions. Whether you're looking to lose weight, improve your athletic performance, or simply feel better in your own skin, she is here to support you on your journey toward optimal health.
Embarking on her own personal health journey was a transformative experience that opened her eyes to the importance of caring for body, mind, and spirit. Through overcoming numerous obstacles, she gained valuable insights into what it takes to achieve optimal wellness. Now, her passion is to help others reach their own health and wellness goals, providing the support they need to thrive. With her unwavering commitment and guidance, you can work together towards creating a healthier, happier version of yourself. Start this journey together and make your health a top priority!