GIVEAWAY! Is This the Best Immune Support Supplement?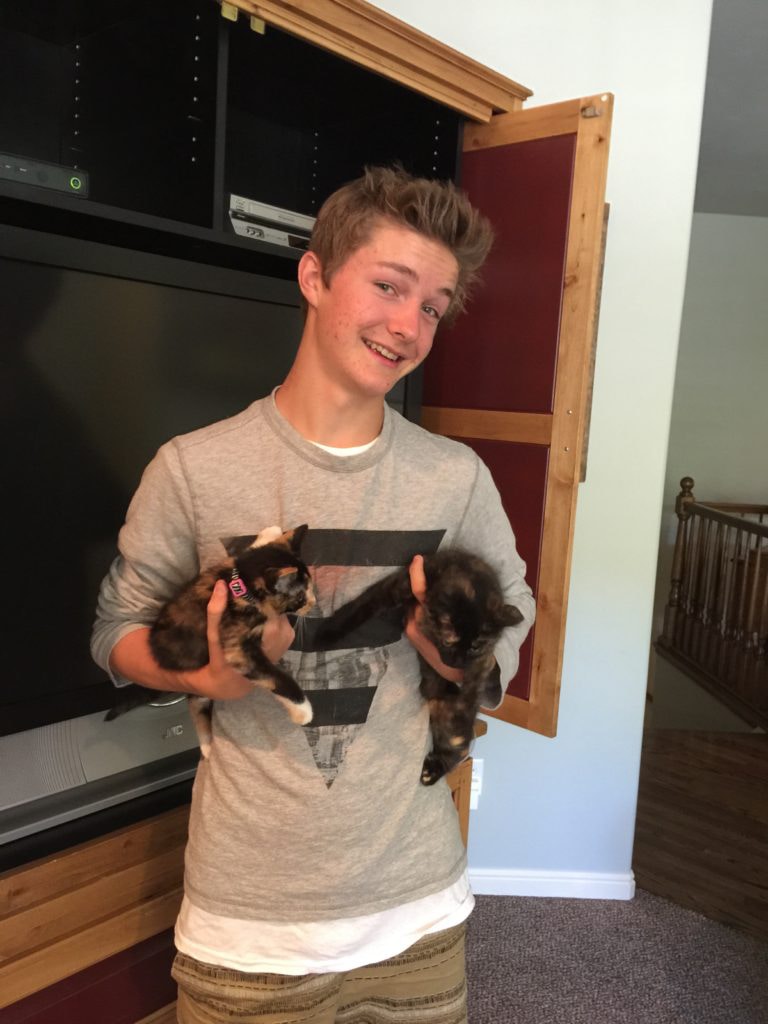 Too few people know about Beta Glucan, and I want to share it with you.
In my last post, I shared my 7 Magical Immune-Boosters and Viral-Killers, for you to download, so you can keep this in your wallet, and always have these supplements on hand as your superpower against any viral, bacterial, or other threat to your wellness. It's free and I tell you where I buy them the cheapest.
(While you're at it, print a bunch of them to give adult kids, along with a bottle of supplements as a gift. Give a wallet card to friends interested in holistic ways to treat illness. You absolutely have my permission. They'll think you're the most thoughtful friend ever—especially if you laminate them. I'm going to do the same and hand them out.)
There are many products, and many claims, about immune boosters. These, however, are the most studied, the most documented, to be truly effective.
The first 6, you take only occasionally. The body doesn't need immunity stimulated all the time. Most of the time, it doesn't need help killing bad bacteria. But this supplement I'm about to share with you? Too few people know about it, and you should definitely be taking it all the time.
I met a colleague named Reggie who loves this stuff, at a conference last summer, and he gave me a bottle of Beta Glucan to try. I didn't know what it was for, so I never took it.
Until I got two kittens for me and Baby Boy—we were so excited!—and poor Tennyson turned out to be highly allergic. We were heartbroken to have to take the kitties back.
He and I talk all the time about how we could solve the problem, and try again.
Update: Tennyson and I took beta glucan for a few weeks, we went to a pet store and played with several kittens, and he had NO SYMPTOMS of allergies! We picked up our kitties last week! Watch our Facebook video to see the kittens live, and hear our update!
In my research, I tripped on tons of evidence that Beta 1, 3DGlucan, the exact very special formula Reggie gave me, has helped tens of thousands of cancer patients, as well as helping eliminate allergies!
Makes sense, since allergies are an autoimmune issue—in other words, a failure of the immune system.
Beta-1, 3D Glucan, is a natural fiber molecule that the Journal of the American Nutraceutical Association (JANA) called Beta Glucan "The biologically most relevant immunomodulatory."
β-Glucans belong to a group of physiologically active compounds called "biological response modifiers" and represent components of cells walls in yeast, fungi, and seaweed.
An immunomodulator helps make your immune system smarter, so your body can naturally fight off and kill disease. This is different than an immune stimulant, like goldenseal, echinacea, or colostrum. Beta Glucan modulates or activates, but never over stimulates, which is key to the safety of this product, and makes it appropriate for long-term use.
Glucans are actually the most studied immunomodulators on earth. Over 150,000 studies have been published on the effectiveness of Glucans from prestigious universities and teaching hospitals all over the world, including Harvard and Tulane. The Canadian Department of Defense is studying the effects that Glucans have on everything from cancer to protection from anthrax.
Numerous studies show this product can help boost your immune system to protect against infections, lower cholesterol, control blood sugar, reduce the effects of stress, increase your antibody production, heal wounds and even radiation burns, and even overcome the immunosuppressive effects of toxic metals like mercury.
The safety of Beta Glucan has also been very well documented. Thousands of tests have been conducted and shown no side effects of any danger of over stimulating your immune system. Beta Glucan simply makes your immune system more efficient and effective.
We're GIVING AWAY 3 of these very valuable bottles of beta glucan, to #1, #20, and #40 who write support123@greensmoothiegirl.com with your name and address! Hurry!
I love to discover something new. You know I don't share anything with you that I'm not purchasing and using, myself, with my own family. I hope that my research and insights bless your life, today and always.
Grab your wallet card so you remember, beyond just today, what the 7 most effective supplements are to get on top of a viral or bacterial illness. The card gives you brand suggestions, what to look for, and how to take them.
Posted in: Health, Research, Robyn Recommends, Uncategorized
11 thoughts on "GIVEAWAY! Is This the Best Immune Support Supplement?"
Leave a Comment