Come Detox with Me in Switzerland on August 15th!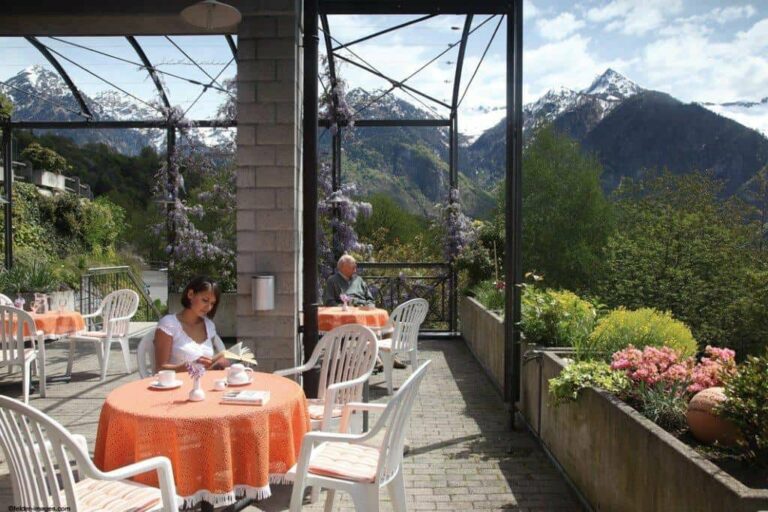 This is my "home away from home," and it's the 6th time I've invited GreenSmoothieGirl readers to come along. We have only 16 rooms, so be sure to claim yours very soon! (It's CHEAP to share your room with a partner or friend, so think of someone you would like to take along!)
Use your miles, or get a roundtrip to Milan, and my dear friends who own the clinic treat us like royalty and pick us up curbside!
They also take us on amazing sightseeing trips in Italy and Switzerland, as well as morning hikes through the breathtaking Alps.
But the big gain here is 7 days of treatments AND detoxification meals prepared and served to you in multiple courses in the most beautiful place ever.
It's not just a vacation. It's a total health reboot, and you leave feeling absolutely amazing. You're cared for by a team of trained medical professionals, and you're treated to two doctor visits, live blood analysis (It's fascinating to see one drop of your blood analyzed under a microscope!), massage, reflexology, liver hyperthermia, and many other European specialities.
I've researched at most of the Mexican clinics. And the deal you're getting here is less expensive than any of them, despite the quality being so much higher.
The clinic was built for $24 million in 1985, overlooking the breathtaking valley of Lugano. You can rest in your room enjoying the sun and breeze, right up until you take the elevator up for one of your treatments, or for a beautiful lunch outside on the patio.
You literally cannot be stressed out in this spectacular place! (You can't even take any electromagnetic-frequency-emitting devices into most rooms in the clinic.)
I hope you come with me. We all have a wonderful experience. Check it all out HERE, and I'll see you in Milan on Aug. 15! (You can come a day early for a free bonus day!)
Posted in: Events
6 thoughts on "Come Detox with Me in Switzerland on August 15th!"
Leave a Comment