Chris Beat Cancer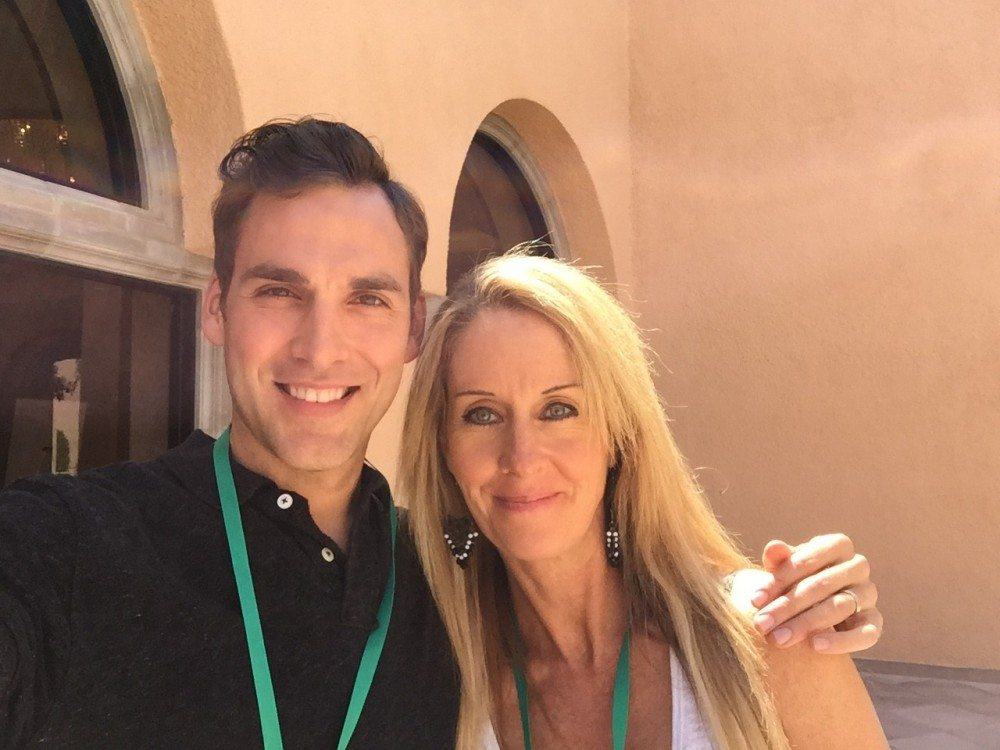 Chris Beat Cancer without chemo, or radiation
When you're diagnosed with Stage III colon cancer at the age of 26, how brave do you have to be to forego surgery, radiation, AND chemo?
I guess some people reading this would think, "Is that brave . . . or stupid?
The medical model has brainwashed us into believing that cancer is an unexplainable disease that you just suddenly "get," and the only way it should be treated is with cutting, burning, and poisoning. I have read thousands of pages on this subject, studied it for 20 years, and traveled all over the world for 3 1/2 years interviewing patients and doctors using alternative methods. Rather than trying to tell you that there are more options that don't involve dripping carcinogenic heavy metals into your veins or using carcinogenic burning rays or cutting into the cancer (which causes it to spread), I have compiled my research here. These are some of my past blogs on the subject:
Update on Shirley, using "alternatives" after 2 rounds of chemo Jan 8, 2012
Shirley was astonished to learn how many options she has to heal using other modalities, and wishes she'd known BEFORE two rounds of chemotherapy knocked her down, and hard.
MYTH: "My Cancer Just Happened" Jan 5, 2012
You should know what cancer is, what it's not, how it's treated effectively and ineffectively. How traditional treatments actually CAUSE more cancer.
An open letter to practitioners of Oncology Aug 17, 2011
They add up, he says, to more evidence that a plant-based diet prevents cancer, than we have evidence that smoking causes lung cancer. The evidence has become utterly voluminous, and it's unconscionable to tell your patients their diet does not matter.
All I think about is cancer….the treatment options….part 2 of 7  Aug 10, 2011
I will be visiting quite a few clinics that specialize in "alternative health" means to treat cancer without chemotherapy and radiation.

The rest of the story with Rich the pharmacist. Part 2 of 2. April 8, 2012
She'll be blasting the hell out of cancer while strengthening the muscles of her immune system. Rather than nuking everything in sight like chemo and radiation do.
Co-existing with cancer, or curing it? January 26, 2012
Co-existing peacefully with cancer is possible due to solid integrative treatment in the beginning, and excellent detoxification practices, mental/emotional self-care, and nutrition for the long haul after that.
I accidentally walk for breast cancer, Part 3 of 3 Nov 12, 2012
I turned around and ran against the crowd, back to Times Square, I felt more comfortable. Running against that current is where I belong. Not because I don't love my sisters with breast cancer. But because I do.
Green Smoothie Testimonials, Part 11 April 19, 2009
Once we found the Green Smoothie Girl.com site, got our blender, and started making the smoothies, he has consistently been clear of any new tumors.
Hot dogs as bad for you as cigarettes? Aug 4, 2011
Nitrites and nitrates are the most carcinogenic food additives approved by the FDA. They are in all processed meats, including hot dogs, bacon, sausage, and baloney.
Raw food beating cancer is front-page news! Oct 30, 2008
My friend Shelley Abegg, a breast cancer five-year survivor, was on the front page. She beat cancer without chemo or radiation with a raw-food vegan diet
Firestarters in the Journey Oct 28, 2012
I love that I have a career in introducing people to simple but revolutionary concepts that are nothing less than life-changing. You will enjoy the path to wholeness better if you bring a few friends along.
Ted Talk: When does cancer become dangerous? Can food prevent it? Sep 15, 2014
Naturally-occurring compounds in nature could help develop anti-angiogenic therapies that stop the blood supply to cancer.
49% of Brits don't know diet affects cancer risk March 18, 2014
Half of cancer cases are preventable by simply changing diet. The countries where cancer is highest are those eating the toxic, processed modern diet.
I do want to acknowledge that I think everyone should get to choose chemotherapy, radiation, and surgery; and that if I were diagnosed with cancer, I, myself, might choose a surgery if a large tumor was compromising organ function.
A few years ago, I mostly quit blogging about my research world-wide on cancer for several reasons. One, my readers were saying, "Hey, we didn't come here to learn about cancer. Or not THIS MUCH, anyway." Two, I didn't have time to write the book I was planning. Too busy with this day job!
Well, Chris is writing it. And he already put the site up. And he has 3 million views on YouTube. When he was 26 and facing a scary diagnosis, he needed a role model to follow as well as protocols and research. He found mentors to inspire and educate him in his pursuit to heal and detoxify his immune-deficient body. With NO surgery or any other "traditional" medical treatment, he disappeared his cancer, and 12 years later he's totally healthy and the father of two daughters.
Recently we went to the same event and ended up on a plane together heading home. He told me about a Forbes article written by a muckraker journalist who exposes how the politics of cancer drugs work. Do you want someone you love to be injected for months with a drug that got rubber stamped by the FDA? Standards are getting lower and lower. Current drug approvals are now over 96%. Just 7 years ago, 66% of drugs were rejected! Consider that those working for the FDA are usually former Pharma executives and vice versa. It's the same incestuous group of people bouncing back and forth. Some would call it the "fox guarding the henhouse." Unfortunately, Americans have somehow slowly accepted the fact that millions die of the TREATMENT itself, and that treatments are wildly toxic and people have to live with the effects of them for the rest of their lives.
Chris is the right guy to put the site up, rather than me, since his story is so very inspiring. I just want to support him. I think I might take him on our supertour next year when I start my lecture tour back up. I have lots of celebrities coming along—over 20 of them in wellness and personal development in 40 cities next year. Stay tuned and watch for an announcement in October.
Don't you think Chris's story belongs on a stage? Check out his site and YouTube videos. He's really articulate and knowledgeable, and I'm excited to see his message roll out to a world who needs to know there are millions like him—I've met hundreds of them, including my grandmother!—who have beat even aggressive and advanced cancers by helping their body detoxify and heal immune function. Some experts estimate that we have sizeable, detectable cancerous growths an average of 3 times in a lifetime. The body usually responds by breaking the cancers down and returning to health or at least homeostasis. Autopsies reveal that MANY undiagnosed people who die of other causes have significant cancer in their bodies at the time of death. Doesn't this make it a travesty that a tennis opponent of mine, last year, got a double mastectomy when diagnosed with a STAGE ZERO breast cancer?
Don't you think Chris's story belongs on a stage? Check out ChrisBeatCancer.com and his YouTube channel.
Posted in: Detox, Good, Better, Best, Robyn Recommends