BlendAid gave $15,000+ to Mothers Without Borders!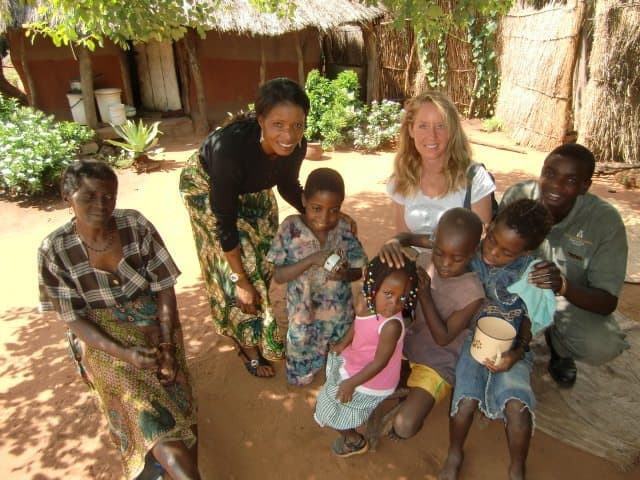 To followers of our BlendAid campaign…..
I am happy to announce that the BlendAid campaign (a partnership of GreenSmoothieGirl, BlendTec, and Roxberry) wrapped up an enormous success today.
We had thousands of participants leaving hundreds to thousands of comments daily on the blog. We had LOTS of winners of $200–$2,000+ prize packages from our AMAZING sponsors. We raised well over $15,000 for Mothers Without Borders to build a school in Zambia that the children there have been dreaming of for a long time.
Some of my readers and their children made valiant sacrifices to make a $100 contribution to this organization that I love, which I will still match through the end of the week. I am humbled and honored to call them my friends and to witness their example in giving to somebody they may never meet but will forever benefit from their contribution. Please consider donating—sponsoring a child or a one-time donation—to Mothers Without Borders.
Let me give you a couple of examples of stories that deeply moved me and the GSG team.
One reader decided to sponsor a child! She says: "My kids and I decided that if we didn't take the toll road to school but instead took the back road (which means we have to get up and out the door earlier in the morning) that we could donate that money every month to sponsor a child with the Mothers Without Borders Program! So even though I didn't donate 100 all at once…we will!!! It is fun (well as fun as getting 4 kids out the door can be) to motivate the kids to hurry by yelling…"We need to hurry for our friends in Zambia!!!"
A daughter of one of our readers contributed everything she had saved up to Mothers Without Borders. Our reader made up the difference so they were able to donate $100 and help this organization build a school for these children. I am overwhelmed with gratitude for the generosity of my readers who are taking on this cause, sharing it with friends and family, and inspiring their children to help other children across the world. It is fantastic!
And lastly, we had a reader who, like so many of us, was in no position to financially afford a $100 contribution to Mothers Without Borders but made it anyway because, although $100 seems like a lot, it is easier to handle than the more difficult situations that children are born into in places like Zambia. I agree with her when she says having the opportunity to reach out to children is "the work of an angel on earth." Thank you for the love, my friends.
Todd and I are happy to be back to a normal diet after these "juicy" 30 days, but we will certainly miss the journey. And a big thanks goes to all of you for supporting us. Todd made huge improvements getting off caffeine, cutting his triglycerides in HALF, dramatically lowering his cholesterol, and losing almost 15 pounds. I know you and I both will continue to cheer him on in this lifestyle change.
Thank you all for joining me in the BlendAid campaign. I hope to see some of you next July when my children and I travel to Zambia to help build this school.
Love you and thank you!
Posted in: Green Smoothies
15 thoughts on "BlendAid gave $15,000+ to Mothers Without Borders!"
Leave a Comment