Stimulate Lymph Drainage, Detoxify, Ditch Cellulite!
Daily dry skin brushing (or bodybrushing) stimulates the lymphatic system of the body, which is your circulatory system's waste removal plant. The simple habit of skin brushing reduces cellulite, detoxifies for beautiful skin and many other health and beauty benefits! Download your FREE chart to show you exactly how to skin brush, or upgrade to a Laminated Chart and a Skin Brush.This video shows, on a real human model, exactly WHY you should skin brush and HOW to do it. Below is the GreenSmoothieGirl skin brush chart we'll email when you subscribe to our free information-packed newsletter.

Available in our shop: Laminated Chart and Skin Brush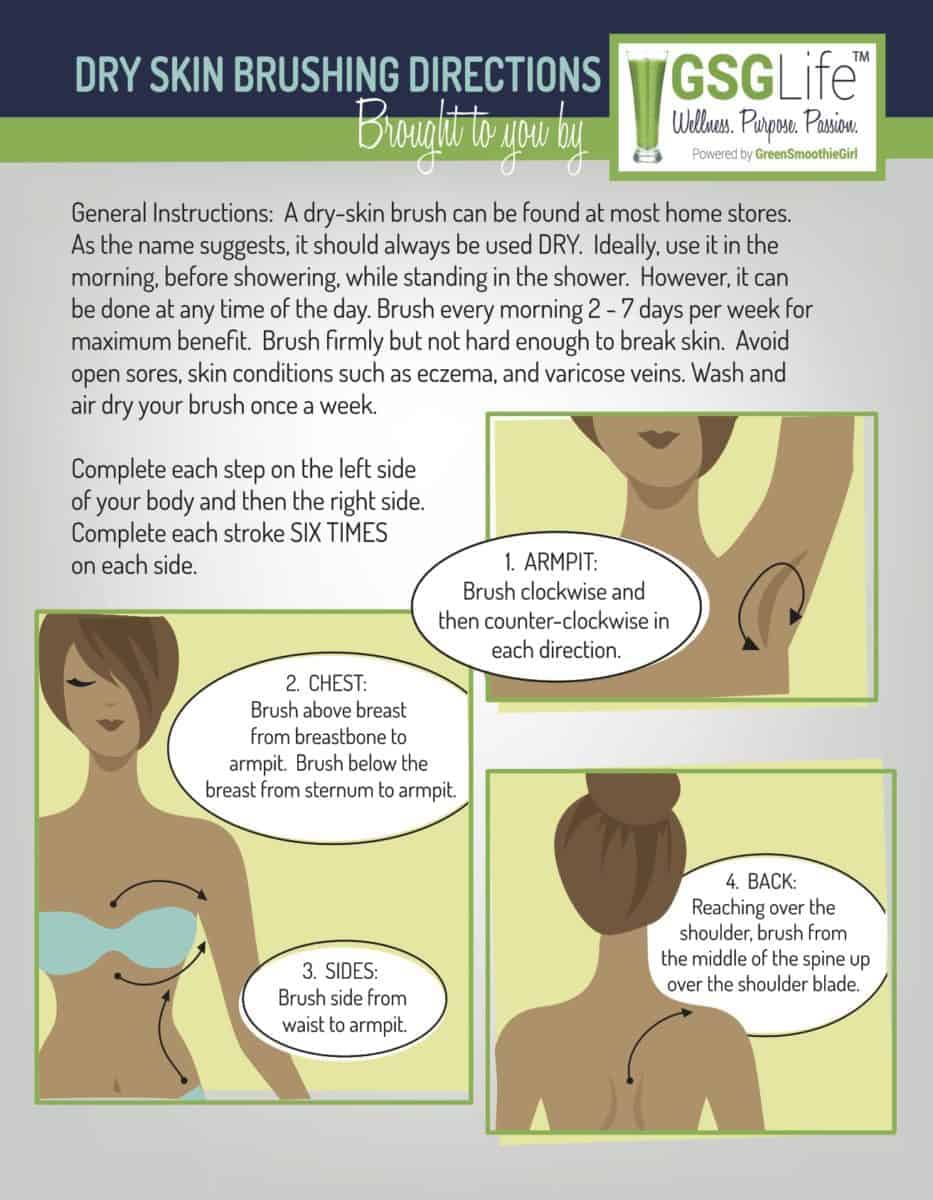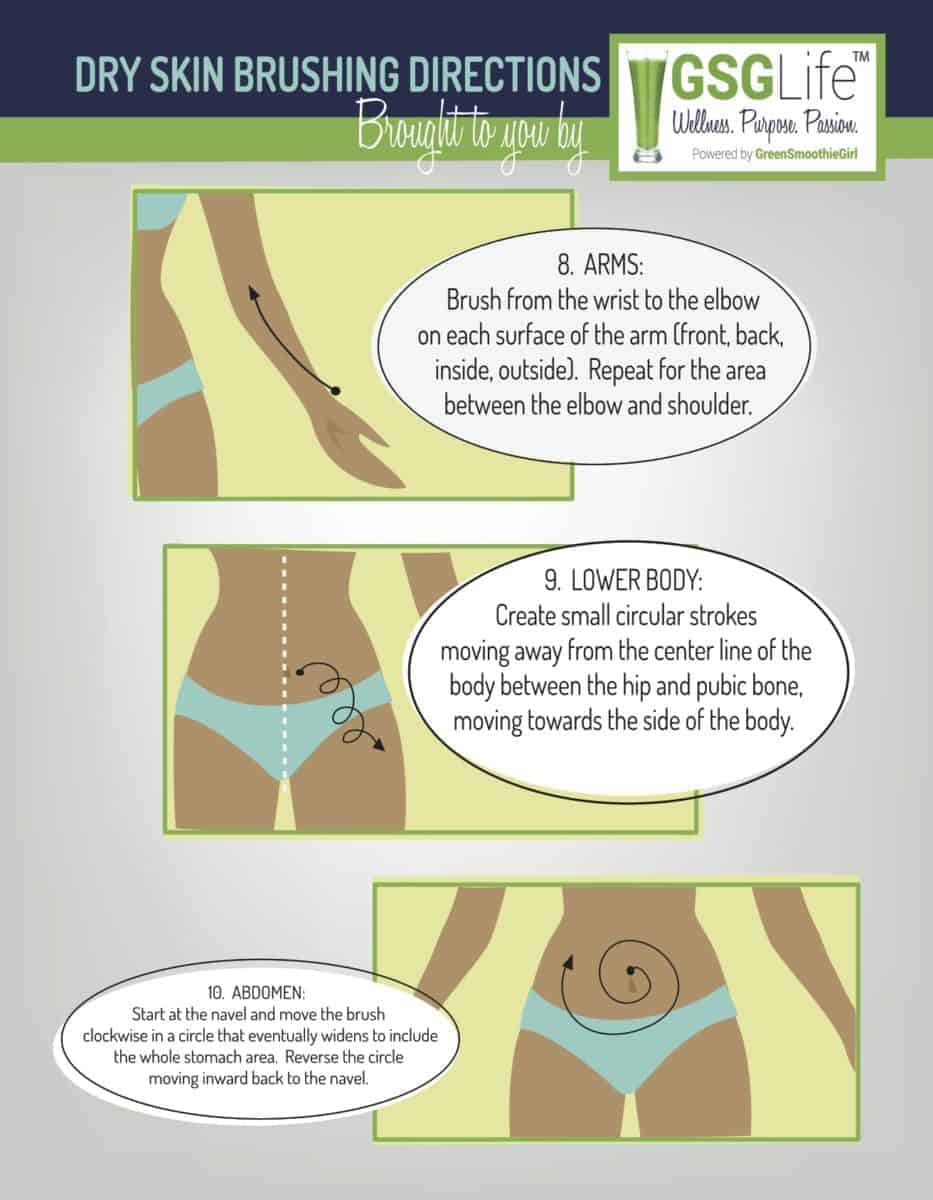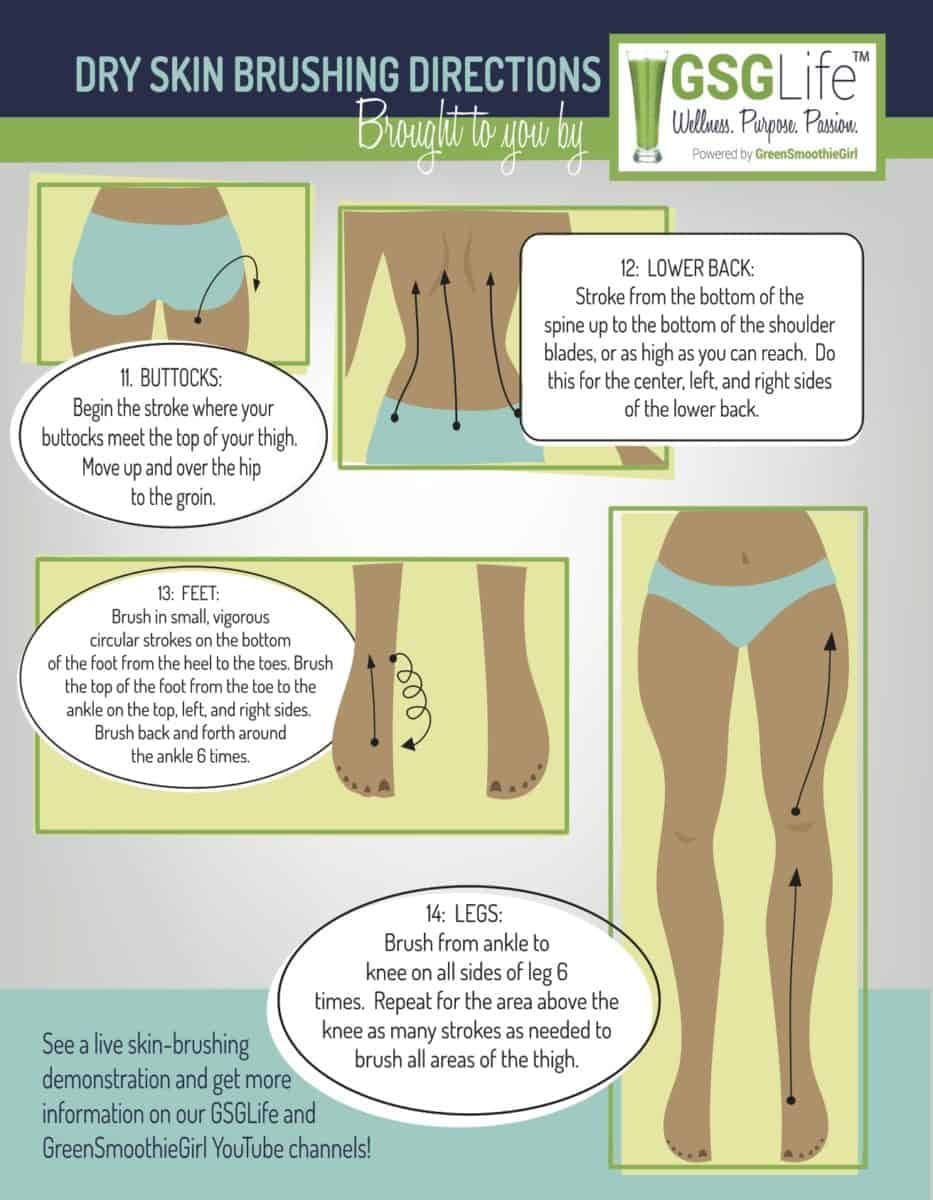 We will not sell or rent your name.
Benefits of Dry Skin Brushing
reduce cellulite
exfoliate
boost circulation
improve lymph drainage
increase release of toxins
promote tighter skin
encourage cell renewal