At the end of 2014, we quietly launched GSGLife mentoring Instructors to share the great news about how organic, raw, whole-plant foods have changed their health and their life. Some amazing people stepped up, rank advanced 3 to 5 times in a matter of months, and were chosen as GSGLife Founders to represent us. Each has had her or his own journey and really inspiring reasons to want to help others find good health through great nutrition.
I wanted to share their stories and photos with you here. Feel free to visit their websites or contact them about working with them and getting GSG products at retail or wholesale. If you want to become an Instructor, our GSGLife Founders will be happy to mentor you on joining our incredible team. I'm privileged and blessed to get to work with these amazing Founders who work hard and love seeing others learn and grow.
---
Kristie Rosser, GSGLife Founder

kristierosser@gmail.com
http://mygsglife.com/kristierosser/
I am from Pleasant Grove, Utah, and am married to my husband of 24 years, Paul Rosser. We met at BYU where we were both on the track and cross-country teams. I have 4 kids, ages 10–16: Madison, Jack, Georgia and Tommy, and I just love spending time with my family! I was born in California (thus my love for the sun and beach!), was raised in Provo, Utah, and have lived in Salt Lake, Springville, and now Pleasant Grove, Utah.
So many things drew me to GSGLife—first, my passion for clean, whole-food nutrition and sharing health and wellness with others. As a Nurse Practitioner specializing in Wellness and Age Management, I work with people who have struggled with fatigue, weight-loss resistance, digestive issues, thyroid disease, adrenal fatigue, and hormone deficiencies. There are many things that contribute to living an optimal life and aging well, and nutrition is foundationally one of the most important contributing pieces. I started adding nutritional medicine to my wellness practice in a more focused way years ago and found that it made a huge impact on the healing and aging processes of the body. For years now, I have taught each patient about the importance of incorporating a clean, whole-foods lifestyle.
Also, the product line was a HUGE draw for me, as my son and I have wheat allergies and all my children (including myself) have dairy allergies. I was THRILLED that GSGLife was a safe, healthy, hypoallergenic product line that my entire family would benefit from using! I suffered from adrenal fatigue for many years, and have found that eating dairy-free, gluten-free, soy-free and clean, whole foods really made a difference for my healing process. So not only can I use these products, but I can stand behind them 100% from personal and family experience.
Second, the financial compensation was a big draw to me. As a medical provider, I am no stranger to hard work. I have worked long, hard hours from early to late, weekends, nights, and Holidays for more than 2 decades. Although owning my own practice allows me to set my own schedule, I still work long days. My goal with GSGLife was to have the financial freedom that could give me the opportunity to create a life that I don't need to take a vacation from, freedom to spend more time with my husband and children, attend more family events, travel to a few of my "dream" marathon and running events, freedom to enjoy the things I like to do, take a few vacations, and an opportunity to enjoy life in a different way than I do now.
Finally, I cherish the opportunity to become a Founding Instructor, to be a pioneer in an amazing new company, to lead a team of driven entrepreneurs and to be surrounded by wonderful like-minded people with a passion for nutrition, education, teaching, sharing and building something incredible! I love my GSGLife team. They have become a part of my family as I have made many life-long friends while working in this business. I am having the time of my life!
---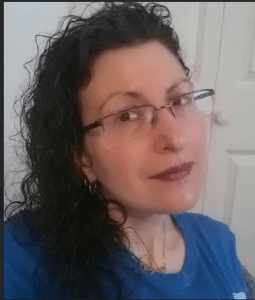 Tammy-Beth Montgomery, GSGLife Founder
plantbasedcoach@gmail.com
http://mygsglife.com/drtammybeth/
I live in Austin, Texas, and have been married to my love for almost 25 years! We have two sons in college and a very snorty, sweet puggle.
Though I followed what America would deem a "healthy diet," in my mid-30's I found myself with similar health problems as my friends who were not so health conscience. I assumed this was a normal part of aging. When I discovered Robyn's blog around 2008 and learned about adding a 32-oz green smoothie to my day, it made sense. Within days of incorporating them into my life, 'normal problems' began to drop away one by one until 31 symptoms disappeared including weight, rashes, depression, afternoon dips in energy. This rocked my world and changed my career path because I knew that everyone needed to know! I went through Cornell's training to become certified in plant-based nutrition and married that information with my career in counseling and became a health coach to see, firsthand, the difference green smoothies made in people's lives. Now, at 46, I am in better health and have a better quality of life than 10 years ago!
When Robyn began GSGLife, I knew I had to be a part of it. The information is free and when put into practice, it changes lives. I've seen it over and over.
After spending more than 20 years trying desperately to find high quality, good tasting, whole-food, plant-based supplements, I was thrilled—over the moon—when I discovered GSGLife!! Our products are above and beyond anything I had seen or tried. They are clean and they taste wonderful! Most of all, they are effective and they have made a difference in my life. I am absolutely PASSIONATE about our spreading our message of health!
---
Whitni Dickson, GSGLife Founder
dickson.whitni@gmail.com
http://mygsglife.com/whitnidickson/ 
I am a young wife and mother to two girls from Roy, UT. I was drawn to GreenSmoothieGirl and GSGLife after working in the Direct Sales industry for over 4 years showing others how important it is to rid their homes of chemicals. I have a strong passion for educating those I love about improving their quality of life by using natural methods as an alternative in their healthcare. Watching my husband suffer from digestive problems and teaching my young children the correct foods to eat became my biggest WHY for changing my family's eating habits and lifestyle. When I'm not teaching others about nutrition and green smoothies, I can be found playing princesses, building forts, coloring inside the lines, or reading bedtime stories to my little ones. I also love to hike trails along the Wasatch Front, craft with my friends, and work on my photography and videography hobbies in my spare time. I live an abundant life mentoring and coaching others on how crucial it is to consume greens and eat raw, whole foods. My hope is to lead others by example so that they may be attracted to living a high-vibration life.
---
Natalie Hadley, GSGLife Founder
sunshineofwellness@gmail.com
http://mygsglife.com/nataliehadley/
Hello, my friends, my name is Natalie Hadley and I am so excited to be a part of the GSGLife Mission! I have such a deep yearning to provide for and protect my home, my family, my mind and my body, and feel that the things we are eating are the very best way to do this! I feel a great honor and responsibility to hold the title of wife and Mommy. My husband Joe is my best friend and greatest support. My sweet boys, Owen and Rockwell, are the sunshine in my life and give me purpose and hope for tomorrow. I was born and raised in Northern Utah and currently live in West Weber, Utah.
I have been on a personal journey of wellness for the last several years with a great interest in how and what we feed our bodies as well as what we feed our little ones. I attended one of Robyn's classes 5 years ago, and her 12 Steps to Whole Foods has been the very foundation giving me the confidence and knowledge that I needed to make powerful changes. I love that GSGLife gives me the avenue to help others learn these same life-changing steps to improve their health and lives. I believe there is wisdom and truth in the words and teachings of inspired leaders and that, when we follow their counsel, we find that whole foods truly will "strengthen the body and enliven the soul" as well as "please the eye and gladden the heart." I am excited to continue to learn with you and take a step forward each day into a healthier body, clearer mind, and a more vibrant spirit.
---
Holly & Mark Jackman, GSGLife Founders
hollyjackman@ymail.com
http://mygsglife.com/hollyjackman/
Hello, we are Holly & Mark Jackman from Lehi, Utah, and are blessed to have five incredible children, one incredible son-in-law, and a grand baby on the way! They are the light of our lives! As a family, we love to eat together, work together, and play together. We are all whole-foods enthusiasts and following Robyn's 12 steps keeps us happy, healthy, and high-energy. Eating a highly plant-based diet has helped our family improve our health as well as make improvements to our family business. My husband and I own four Roxberry Juice Co. stores where we offer fresh pressed juices and green smoothies! As a result of healthy eating, we are in our late 40's and have never felt better or been more active!
We are thrilled to be part of such a wonderful company as GSGLife and the incredibly fulfilling world of health! We have benefited from eating a mostly plant-based diet in so many ways, including lowering cholesterol, eliminating joint pain, experiencing weight-loss, improving mental clarity, focus, and mood, and having better overall digestion. Let us help you achieve your health goals and make it as easy as possible. We feel passionate to share this life-enriching health message with you!
---
Michele & Ross Querry, GSGLife Founders
lwrgsglife@gmail.com
http://mygsglife.com/livewellresources/
Ross and I both have a passion for bettering people's health and wellness and want to share our passion with others.
We live in Rowlett, Texas, which is an eastern suburb of Dallas. We have one teenage son and two four-legged fur babies.
Our goal is to become full time GSGLife instructors in an effort to positively impact the nutritional health of as many people as we can.
We have an extensive knowledge base in nutrition, an excellent understanding of why GSGLife products are unique and how to teach people to integrate them into their lives. We both come from teaching/instructing backgrounds. Ross is a professor/physical therapist on faculty at a large medical center with a PhD in applied physiology, and I am a veteran teacher with 20 years in the classroom. We have both been GreenSmoothieGirl followers since its inception and have a passion for bettering people's health and wellness and promoting the mission of GSGLife.
---
Julie Shupe, GSGLife Founder
julieshupegsglife@gmail.com
http://mygsglife.com/julieshupe/ 
I am married to the most amazing man. He is the best daddy ever. We have three boys and a girl, from 1–11 years old. He is a pilot for Delta Airlines. I am the second child in a family of ten kids. I grew up in Liberty, UT. I wanted to be a nurse from the time I was old enough for my dad to read Florence Nightingale books to me. I never wondered, I just did everything to be a nurse. I love to comfort people. I love people. I love peace and tranquility.
I recently quit my job as a NICU Nurse. I had the best job ever. If you have to work, that was the thing to do…until this!
After I had my third son in 2010, I was diagnosed with Celiac and Autoimmune Liver Disease. I suddenly learned a ton of stuff about how vital our diet is to health that I just couldn't believe I hadn't been taught as a nurse. I realized something very valuable—there will always be someone there to love and care for those sweet, tiny babies, but there will be no one to teach my family to eat right if I don't. As a nurse, I am disposable. As a mother, I am irreplaceable! I want other moms out there to be exposed to what I have learned. There are so many that just don't have any idea about what is happening to our littles when we feed them the SAD (Standard American Diet). I love people. I love to comfort people. I love peace and tranquility. I love my GSGLife!
---
Megan Wooden, GSGLife Founder
meganwooden.gsglife@gmail.com
http://mygsglife.com/meganwooden/
Proper nutrition literally saved my life. At 31 years of age, I was diagnosed with "terminal" cancer and was given less than a year to live. I turned to plant-based nutrition as one of my most powerful weapons. I am grateful and thrilled that there has been no evidence of cancer in my body for more than 6 years and I believe nutrition was instrumental in my success.
I am a Utah native and currently live in South Weber, Utah. I love spending time with my husband, four children, and daughter-in-law. I believe that our health is our number one asset, and I love incorporating GreenSmoothieGirl products into my family's nutritional regime every day.
---
Pam Smith, GSGLife Founder
pam215@gmail.com
http://mygsglife.com/pamsmith/
I live in a suburb of Atlanta, GA, and have lived here since 1988. I am originally from Utah and, because my mom and three of my six brothers live there, I visit often and still consider it home. I am married to my husband, Paul, and we have four adult children between us: Laura, Paul, Morgan (a boy), and Daniel.  We are blessed to have Paul and Laura living near us here in Atlanta. Morgan lives in Tehachapi, near the Mohave Spaceport in California, and is the father of our first grandson, Harrison. Daniel, our youngest, lives in Boulder, CO.
I met Robyn a little over a year ago and knew the moment I met her that I wanted to work with her. After trying all of the GSGLife products and loving them, my husband, Paul, and I researched the retail market for her before she made the decision to go into direct marketing. I was thrilled when she asked me if I would like to be a part of GSGLife as an Instructor! Since then, Paul and our family have embraced the whole food, plant-based way of life and have experienced very positive results! Paul was having heart related issues, including stents, high blood pressure, and high cholesterol, which have now improved to exceptional levels!
With a background in personal training and weight loss coaching, I was still looking for a way to promote and teach about health and nutrition that was not focused solely on weight loss. I love teaching and empowering people to take better care of themselves and their loved ones. Being a part of GSGLife as an Instructor has been a perfect fit for me! We have exceptional products, business opportunities and education that is the very best and comprehensive enough for the average American to embrace. I have the flexibility to enjoy life and travel to see my kids and new grand baby out West. I enjoy quality time with my husband, who is twelve years older than me and thriving at 69! We love our GSGLife lifestyle and love sharing it when people ask how we stay so healthy, trim and energetic! Thank you, Robyn, for offering us this awesome opportunity!
---
Mark and Joan Bradford, GSGLife Founders
mbrad7@comcast.net
http://mygsglife.com/mjbradford/
We have been married for 32 years and have 5 wonderful children, 4 of them are girls and we did manage to sneak 1 boy in right in the middle. Our family has expanded to include 3 in-law kids and 5 beautiful granddaughters. About 6 years ago, we decided that city life was too busy, so we moved to Hooper, Utah, and we love living in the country (except for the mosquitoes). We now have chickens, fruit trees, and a big garden. We enjoy spending time with our family, seeing new places, learning new things, riding bikes, walking, and being active in our church.
Mark is an IT specialist and is definitely the techy half of this GSGLife team. Joan is a lead teller at a credit union and loves teaching and talking to people. We were invited to a green smoothie class in November of 2014, and by the end of the class we knew that we had to do this. We have always tried to make wise health choices and have been involved in many different companies with a variety of supplements and other products; however, we have never before experienced anything like having people come up to us and ask us when we are going to have another class, or tell us that we look so good and want to know what we are doing. This is amazing! We have seen lives change and we are loving this!
---

Heidi Flory, GSGLife Founder
greensmoothiegirl.heidi@gmail.com
http://mygsglife.com/gsgheidi
Hello! My name is Heidi Flory. I live in a small, rural farming community called Eaton, Ohio. My husband, Randy, and I have been married for 19 years and we have 2 daughters, Hayley and Sydney. I enjoy many things, but at the top of my list is relaxing and swimming here at home with my family and taking long country bike rides. As an RN, I enjoy helping people achieve their wellness goals. With the assistance of GSGLife, I enjoy widening my reach and coaching a greater number of people to true wellness. I'm having the time of my life right now by living my dream of owning my own business. I am so excited to be a part of GSGLife! I am thrilled that I get to take part in such a meaningful movement that will touch so many individuals and families. Taking America back from the Standard American Diet…WOW, So Exciting!