Product Description
Advanced Comfort Technologies, Inc. is a Utah based manufacturing and retailing company founded in 1998 committed to becoming the worldwide leader in the sleep wellness revolution. We have been perfecting the science of sleep for over a decade. The resulting product of all our research is the IntelliBED line of mattresses featuring Intelli-Gel® technology. We have stores across Utah as well as in Texas and Canada.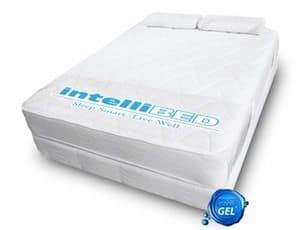 IntelliBED was founded on the idea that it is possible to perfect the science of sleep. Most manufacturers are still making mattresses with the same materials used since 1960. Science has come a long way since 1960 and so we set out to truly understand the science of sleep so that we could create the best mattress modern technology can conceive. We have done extensive research, interviewed doctors and reviewed third party testing in order to design, manufacture and sell this ideal mattress, and it is the IntelliBED. Each IntelliBED is made in the United States and we manufacture our own gel at our plant in Utah.
Products
The IntelliBED line of mattresses includes:
Value
Manufactured to fit any budget
Still maintains the highest quality components
20 year warranty
The original and most popular intelliBED
Regular support.  Not too hard, not too soft.
30 year warranty
All the benefits of the original but with a softer, plusher feel.
30 year warranty
Feels just like the regular but with the benefit of reduced partner disturbance
30 year warranty
Spinal Decompression System – Created especially for those with severe back pain or other serious or chronic back problems.
Kids Mattress – A twin size mattress designed to help your child grow properly.
Just Gel, Baby! – Our baby crib mattress made with non-toxic Intelli-Gel is a non-foam, highly pressure relieving mattress with more natural materials.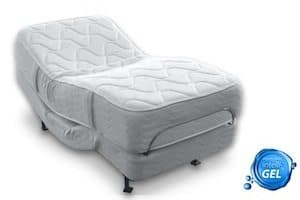 IntelliBED sells top of the line mattresses but also has other sleep accessories available, including:
Our Intelli-gel Mattress Toppers have a 10 year warranty, the IntelliBED 20 has a 20 year warranty and our other mattresses are sold as a complete set and have an incredible 30 year warranty.