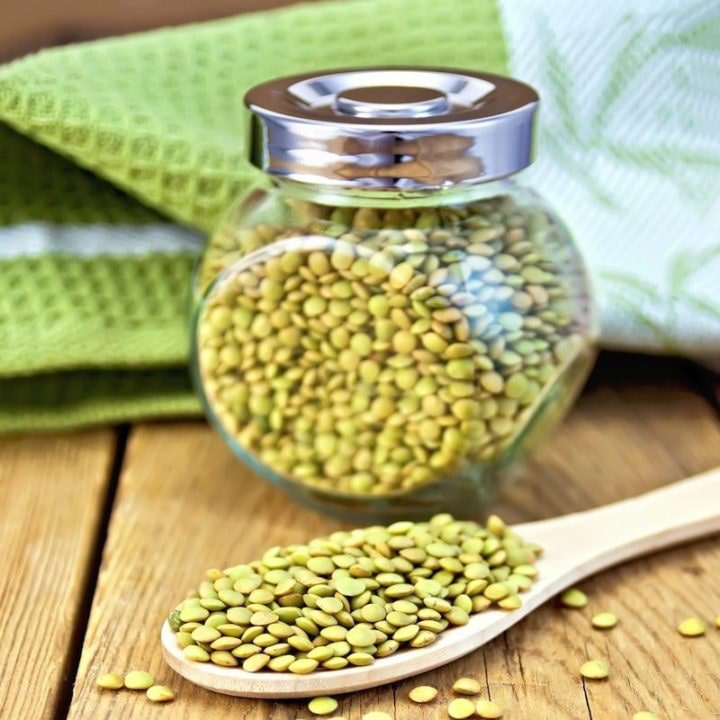 Green Lentils – 25 lbs
Lentils are an inexpensive way to increase fiber, protein, and micronutrients in the diet, are well documented to be heart healthy, and are easy to prepare and digest. They help stabilize the blood sugar and are very low in fat and calories, while high in slow-burning energy and low glycemic index. The green variety retains its shape well after cooking.
Product Description
Organic Green Lentils
25 lb bag
Organic, Non-GMO
Additional Information
| | |
| --- | --- |
| Weight | 26.25 lbs |
| Dimensions | 15 x 10 x 7 in |
Soup Recipe
Robyn's Lentil Soup recipe will just blow your mind. Not to mention change your digestion! Everyone who tries it LOVES it. Check it out here:
Lentil soup is better the second day, but you may need to add water, as it absorbs water as it sits.
1⁄2 lb. green or red lentils
1⁄2 C brown rice, rinsed well
11⁄2 large onions, diced
1 leek, diced (use green part too, throwing away only the top few inches)
4 stalks celery, diced
21⁄2 carrots, diced
11⁄2 cloves garlic
1⁄8 C coconut oil
11⁄2 tsp. sea salt
1 tsp. freshly ground black pepper
1⁄2 tsp. dried thyme
1⁄2 tsp. cumin
11⁄2 qt. vegetable broth
1⁄2 small (8 oz.) can tomato sauce
11⁄2 tsp. red wine vinegar
Cover lentils and rice with boiling water and let sit for 15 min., then drain. In a large stock pot, sauté the onions, leeks, and garlic with the coconut oil and seasonings until the vegetables are tender. Add the carrots and celery and sauté another 5-10 min. Add the vegetable broth, tomato sauce, and lentils.
Bring to a boil and simmer uncovered for one hour. Add the vinegar and serve.
Serves 6-8