GreenSmoothieGirl.com offers an annual group buy opportunity each autumn. We use our bulk buying power to provide a selection of whole foods at amazing prices, including:
truly unpasteurized almonds (frozen for insects, not chemically fumigated!)
natural sweeteners
oils
nuts
seeds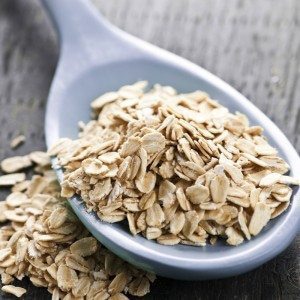 I organize an annual Group Buy for high-nutrition items because I feel it's important to have the items in your pantry and your long-term food storage.
I offer the GSG Group Buy because I am concerned when I hear that certain items are unavailable where some of my readers live, or that they pay exorbitant prices (especially when bought in small towns or in small quantities), or where turnover in the store is so slow that items are not fresh.
Stock Up for Free – Organize a Buying Club!
You can order for just you, any time. But if you want to get your food, for free, you can organize a co-op easily.
You can find like-minded people, who want to use and store whole foods, and form your own co-op. By marking up the group buy items and breaking them down in smaller quantities for resale, you can make an income from home, while helping people.  I recommend marking the items up 20%, or whatever your local market can bear.  Use the Group Buy Worksheets & Forms to organize your group order. You can easily set prices suitable for your group and your expenses.  Remember that 1,000 lb. orders ship free within the contiguous 48 US States!
How to form a buying club?  It's easy—find others interested in buying and storing high-nutrition items inexpensively.  You need to inform people that truly raw almonds are now virtually impossible to buy for a decent price because of California law.  An email or flyer educating people will be helpful! Make phone calls to people you know who are "into" nutrition or natural healing, and ask if they know where co-ops or buying clubs are.  They are virtually everywhere if you just look.  You may wish to find an existing club and work with them.  Or, ask for their email list and maybe the coordinator will either give it to you or send out a mailing from you.  To find others in your area who are interested in going together on a large order, you may use the Group Buy FORUM.
Group Buy Details 2016
GROUP BUY ITEMS DO NOT SHIP IMMEDIATELY:
Shipping Begins in December after all orders are collected.
Group Buy begins: September 22
Group Buy ends: November 30
***Shipping begins mid-December***
***Pickup begins mid-December***
Shipping & Utah Pickup
Choose delivery or pickup. Local pick up is available in OREM, UTAH (at a new location!).  For pick up, you must pick up your items in Orem during designated pick up times.  When your order is ready, you will receive an email with location and times. This will be in December.
Canadian residents, we ship to the U.S. only, so unless you have a delivery address or friend across the U.S. border, I'm sorry we can't include you at this time. (FAQ: Options for Canadian Residents)
Products
Not all items are organic or raw, please read each product description for particulars.
Please read the
Group Buy FAQ
Return Policy: Group Buy items cannot be returned unless you receive damaged or incorrect item. Order Terms & Policies.