Nicole is passionate about helping others achieve wellness through plant-based nutrition and medicine. A certified aromatherapist, herbalist, and owner of Cottonwood Herbals, Nicole has spent the past 11 years studying nutrition and holistic living so she could help her family recover from food allergies, asthma and severe eczema.
In 2007, Nicole was diagnosed with multiple auto-immune conditions. She suffered from debilitating migraines, ankylosing spondylitis, fibromyalgia, CFS and severe psoriatic arthritis that prevented her from enjoying life with her two children and loving husband.
During two years of being immobile, Nicole started studying alternative healing options. She did not want to live her life on prescription drugs with their side effects and risks. Nicole decided it was time to take charge of her own healthcare. And that's just what she did!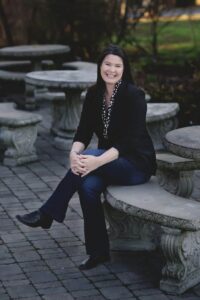 She is a graduate of Integrative Institute for Nutrition, where she researched over 100 dietary theories. She is currently working on her Master's Degree in Vegan & Live Food Nutrition, in the only program of its kind in the world. Nicole received her Live- Food Teacher Certification and is a Level 3 Raw Food Chef.
She is a lifelong learner dedicated to spending her time assisting others in their journey to vibrant health, weight loss and empowerment, all done with a positive, can-do attitude backed by a strong educational background and personal experience.
Robyn and Kristin love working with Nicole because she's positive and fun. As Robyn says, "The wounded healer is the best kind. Women like Nicole who are overcoming adversity in their own life journey have compassion and a great desire to help others on the road to wellness."
Nicole lives on the shores of Lake Ontario with her loving family and spoiled animals, enjoying each of the beautiful seasons in Western New York.
She is excited to help GreenSmoothieGirl readers take their own nutrition and health to the next level.
Nicole is available for the following types of coaching:
Phone Coaching (individual)  $35/hr. 1 hour – $35, 4 hours – $125 (save 10%).
In-Person Coaching (individual, small group, classes, store tours, in-home consultation)  $65/hr.  1 hour – $65
VIP Classes (choose 4 or 8 of our classes, or talk with your coach about what you want to learn).
To purchase coaching from Nicole, click here.