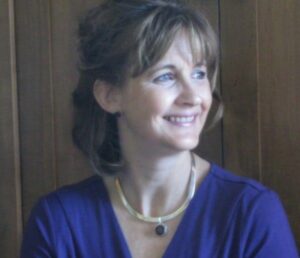 Judi Sears doesn't just talk about holistic living, and a quest for constant learning—she lives it!
Judi has been married since 1980 to Brad they have 5 adult children. Judi is a voracious reader, and has spent 30 years acquiring knowledge and skills to be a better wife and mother, and has had a career in health and nutrition for many years. Several of Judi's children struggled with food allergies and ADD and ADHD and she continued to look for ways to help them be successful without the aid of allopathic medications.  She has become well known in her community and among her friends for her healthy culinary delights.  She has loved to cook since she was a child and has been cooking ever since.
When just 14 years old, she became interested in health and wellness and has been an avid student ever since. Judi is well read on nutrition and the role food plays in our overall health and how we age. Judi struggled for many years with endometriosis infertility and was told at the age of 14 that she would never have any children. However, at the age of 26 she began the Gerson Diet and cured herself.
As an iridologist, Judi has counseled clients on improving their own health and wellness. With a particular interest in the endocrine system, she is a sought after speaker and counselor to women who struggle with their hormonal health. A speaker of both substance and style, Judi combines her wealth of knowledge and expertise with the compassion and experience of working with women who are suffering to bring you a program guaranteed to enrich the lives of all who hear her.
Robyn says, "I have known Judi a long time and am thrilled to have her coaching with us. She's an interesting and knowledgeable speaker, and the audiences of GreenSmoothieGirl readers who get to learn from her have a treat coming!"