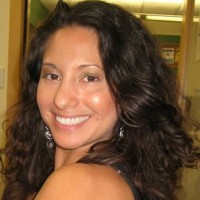 Dr. Mariza Snyder is a passionate and dedicated wellness expert committed to inspiring people to live their best life possible. Robyn says, "Mariza is funny, smart, and ambitious, just a fireball of positive energy and good stuff. She's young but wise, and anyone is lucky who gets to be in her orbit."
She received her doctorate in chiropractic from Life Chiropractic College West. Dr. Snyder's commitment to excellence is exemplified by her completion of two undergraduate degrees with honors at Mills College. She has volunteered her expertise by serving on three El Salvador missions, where she provided care to thousands of patients, as well as doing volunteer work for hundreds of hours at many clinics in the Bay area. Her time spent in the clinics inspired her to focus on nutrition and wellness in her own practice.
She has successfully managed wellness programs and health events for corporations, communities and schools, as well as running her own practice. She has a strong passion for teaching nutrition and wellness. She is a co-author of two books: The DASH Diet Cookbook and The Antioxidant Counter.  Mariza currently resides in Oakland, CA and loves to read, cook, and stay active in the sun. She is a passionate advocate for the power of whole foods as the cornerstone in resolving many health concerns.
Mariza is available for the following types of coaching:
Phone Coaching (individual, small group)  $99/hr. 1 hour – $99
In-Person Coaching:

(individual), $99/hr.  1 hour – $99
(small group), $49/hr.  1 hour – $49/person
(classes), $49/hr.  1 hour – $49 per person
(store tours minimum 5 people), $20 per person per hr.  1 hour – $20/person
(in-home consultation),  $150/hr.  1 hour – $150

VIP Classes (choose 4 or 8 of our classes, or talk with your coach about what you want to learn).
To purchase coaching from Mariza, click here.
$20.00–$800.00 Select options