Amanda is an international speaker and certified health coach with GreenSmoothieGirl. Former diet coke addict turned green juice fanatic, she is the founder of Idaho Holistic Moms, a group dedicated to teaching families about natural medicine, and creator and leader of the IdahoGreenSmoothieGirl team. She has journeyed great distances to study alternative methods of detoxification and sought personal healing through whole foods, cleansing, mindfulness, and doTERRA essential oils, with incredible results. Amanda shares her knowledge and personal experience to educate and empower families and individuals to achieve whole body healing and happiness.
Amanda wrote the non-toxic household recipes published in the GSG Detox Manual and is an expert at creating her own natural household cleaners and skin care products. She is passionate about detoxification and living a clean life, even spending two weeks in Switzerland at the Paracelsus al Ronc clinic to undergo intense detoxification for heavy metal poisoning.
Amanda has a been a frequent guest on the Dr Michael Show speaking about doTERRA essential oils and how they help to decrease inflammation of the brain and assist in mood disorders.  View the episodes here and here.
Amanda's Journey to Whole Foods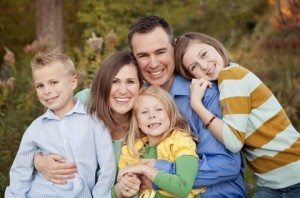 A mother of 3 young children, Amanda successfully eliminated all processed foods from her kitchen by throwing them out one day, promising herself she would never buy them again. This included fishy crackers, fruit snacks, mac and cheese, Doritos, frozen waffles and more, much to her children's dismay.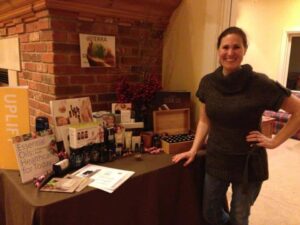 Today, Amanda prepares only gluten free, dairy free, corn free, soy free, and sugar free whole foods for her family and has gotten to be quite the cook in the kitchen. This is quite a stretch for her since she used to run a blog called "Making Dinner Sucks." Amanda's favorite class to teach is called, "How To Get Off Processed Foods and Embrace Whole Foods" because she loves teaching others how she did it, and how they can do it too.
Just 2 years after changing her family's lifestyle, Amanda became one of Robyn's 18 certified GreenSmoothieGirl health coaches.  Amanda is the leader of the IdahoGreenSmoothieGirl team and the health coach for the Boise area.  Amanda and her team teach a series of 12 Steps to Whole Foods classes, as well as a series that introduces and teaches participants how to use doTERRA essential oils to achieve greater wellness. If you would like to learn how you can achieve greater wellness, contact her or a member of her team at http://www.idahogreensmoothiegirl.com and ask how you can receive a personal wellness consultation for free. Fill out an apprentice application, if you'd like to join her team and spread the message of natural health and nutrition in the Boise area.